We've been making the "Better than San Francisco Sourdough" bread at the Bakehouse for nearly 30 years now. September will mark the beginning of its fourth decade on our shelves! The sourdough is as delicious now as ever—maybe better! Chewy, sour, and savory, it's almost universally appreciated. Even folks who visit Ann Arbor from the Bay area have been known to bring a few loaves of the Bakehouse's version back home with them. This week, I want to touch on a less well-known version of the Bakehouse's Sourdough: the "Detroit St. Round."
The name is an homage to the Deli, the address of which is 422 Detroit Street. I wrote a lot about the history of the Deli's building at 422 in the Preface of Part 4. It was the road one would have taken in the middle of the 19th century if they wanted to set out by horse, wagon, or carriage for the big city of Detroit—45 miles to the east. Back then, going either direction was likely a full day's ride. The train between Ann Arbor and Detroit began running in 1839—the train traveled at about 25-40 miles an hour. With stops, it was a little under a half-day trip each way. San Francisco-style sourdough of this sort would never have been sold in Disderide's grocery (now the Deli building) when it opened in 1902—getting here from San Francisco would have likely still taken almost a week.
What makes the Detroit St. Round special here in 2022 is the addition of a generous coating of seeds baked across the top. It's made with a mix of poppy seeds, sesame seeds, and fennel seeds. I love it. So does Hazim Tugun, the man who's worked so hard for the last six years to help make our breads better through fresh milling of so many of the grains we now use, as well as a series of small but important tweaks to technique to improve flavor and texture. Hazim wrote to me about the Detroit St. Round the other day:
I heard about this bread when I first started working at the Bakehouse. [Founding partner] Frank said it was going to sell great. It was so good—and still is! All the excellent qualities of the Better than San Francisco Sourdough—sweet, tangy, salty—are like a well-balanced salad dressing. With the satisfying chewy bite of that malty crust and the tender, moist and satisfying mouthfeel of that crumb … How can you top that? Well, literally by topping the dough right before baking with the sweet, licorice-like, super aromatic fennel from Épices de Cru, nutty and savory sesame seeds, and the humble poppy seeds. A feast for the eyes, but also for the body and the soul—especially for bread-lovers like me!
Long before Hazim's arrival, the beginning of the Bakehouse, or the Deli, sourdough of this sort dates to the middle of the 19th century. It would have been gaining popularity, best I can tell from the history, roughly in the same range of time that Detroit Street would have been getting named. Up until the second half of the 19th century, when commercial yeast was developed, nearly ALL breads were essentially sour doughs; San Francisco Sourdough is a particular style—one that dates to the middle of the 19th century and the California Gold Rush era.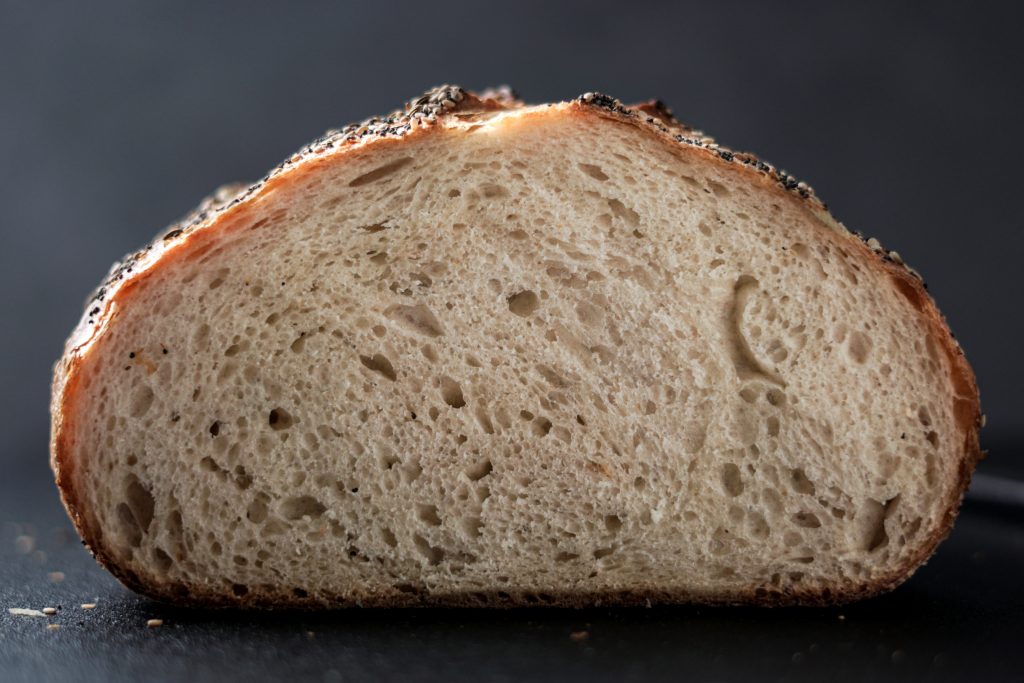 Slices of a Detroit St. Round are great for sandwiches, morning toast, grilled cheese, croutons, or pretty much anything else! Some seeds will inevitably fall off the bread while you're cutting it (or ripping, as I like to do)—be sure to save them to toss on salads or soups!
HUNGRY FOR MORE?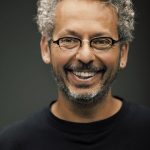 In 1982, Ari Weinzweig, along with his partner Paul Saginaw, founded Zingerman's Delicatessen with a $20,000 bank loan, a Russian History degree from the University of Michigan, 4 years of experience washing dishes, cooking and managing in restaurant kitchens and chutzpah from his hometown of Chicago. They opened the doors with 2 employees and a small selection of specialty foods and exceptional sandwiches.
Today, Zingerman's Delicatessen is a nationally renowned food icon and the Zingerman's Community of Businesses has grown to 10 businesses with over 750 employees and over $55 million in annual revenue. Aside from the Delicatessen, these businesses include Zingerman's Bakehouse, Coffee Company, Creamery, Roadhouse, Mail Order, ZingTrain, Candy Manufactory, Cornman Farms and a Korean restaurant that is scheduled to open in 2016. No two businesses in the Zingerman's Community of Businesses are alike but they all share the same Vision and Guiding Principles and deliver "The Zingerman's Experience" with passion and commitment.
Besides being the Co-Founding Partner and being actively engaged in some aspect of the day-to-day operations and governance of nearly every business in the Zingerman's Community, Ari Weinzweig is also a prolific writer. His most recent publications are the first 4 of his 6 book series Zingerman's Guide to Good Leading Series: A Lapsed Anarchist's Approach to Building a Great Business (Part 1), Being a Better Leader (Part 2), Managing Ourselves (Part 3) and the newly-released Part 4, The Power of Beliefs in Business. Earlier books include the Zingerman's Guides to Giving Great Service, Better Bacon, Good Eating, Good Olive Oil, Good Vinegar and Good Parmigiano-Reggiano.
Ari regularly travels across the country (and world) on behalf of ZingTrain, teaching organizations and businesses about Zingerman's approach to business. He is a sought-after Keynote speaker, having delivered keynotes for Inc. 500, Microsoft Expo Spring Conference, Great Game of Business Gathering of Games, Positive Business Conference at the University of Michigan Ross School of Business, American Society for Quality (ASQ), and the American Cheese Society. Most recently, Ari and Paul Saginaw were invited to address an audience of 50,000 for the University of Michigan 2015 Spring Commencement.
One of Zingerman's Guiding Principles is being an active part of the community and in 1988, Zingerman's was instrumental in the founding of Food Gatherers, a food rescue program that delivers over 5 million pounds of food each year to the hungry residents of Washtenaw county. Every year Zingerman's donates 10% of its previous years profits to local community organizations and non-profits. Ari has served on the board of The Ark, the longest continuously operating folk music venue in America.
Over the decades, the Zingerman's founding partners have consistently been the recipients of public recognition from a variety of diverse organizations. In April 1995, Ari and Paul were awarded the Jewish Federation of Washtenaw County's first Humanitarian Award. In 2006, Ari was recognized as one of the "Who's Who of Food & Beverage in America" by the James Beard Foundation. In 2007, Ari and Paul were presented with the Lifetime Achievement Award from Bon Appetit magazine for their work in the food industry. Ari was awarded the Lifetime Achievement Award by the American Cheese Society in 2014. And Ari's book, Building a Great Business was on Inc. magazine's list of Best Books for Business Leaders.
Notwithstanding the awards, being engaged on a daily basis in the work of 10 businesses and 21 partners, writing books on business and in-depth articles on food for the Zingerman's newsletter, Ari finds time to be a voracious reader. He acquires and reads more books than he can find room for. Ari might soon find himself the owner of the largest collection of Anarchist books in Ann Arbor outside the Labadie collection at the University of Michigan library!