It's Hungarian Month at the Bakehouse and our pastry kitchen and bread bakery are busy rustling up our repertoire of incredibly delicious—and beautiful—sweet treats and savory favorites, all true to Hungarian tradition. And to make the waning days of winter more tasty and indulgent, we've brought back from vacation our luscious Rigó Jancsi Chocolate Rum Torte. It's one of the classic Hungarian torták—along with Dobos (our cake of the month!) and Esterházy—that were all the rage in the coffee houses of Budapest, Hungary's capital city, at the height of the Austro-Hungarian Empire at the turn of the 20th century.
Our take on the elegant Rigó Jancsi torte features two layers of delicate chocolate sponge cake that sandwich a luscious filling of chocolate rum whipped cream. The uppermost cake layer is then brushed with a glaze of apricot preserves before it's topped with a thick layer of rich dark chocolate ganache. It's traditionally served in square-cut pieces and pairs beautifully with a cup of coffee or tea. Named after a famous Hungarian Romani violinist, Rigó Jancsi (1858-1927), the torte has a storied history that's as intriguing as it is tasty!
Rigó Jancsi – A Cake, A Legend, A Forbidden Love
The story behind the cake's namesake has many versions, but the most common is that in 1896, Rigó Jancsi, a virtuoso player of Romani gypsy music, who with his orchestra lit up European stages at the turn of the 20th century, was entertaining the American heiress and Belgian princess, Clara Ward (1873-1916), with his singing and violin playing in a Paris restaurant. She frequented this restaurant with her royal husband of the time, Prince Joseph de Caraman-Chimay of Belgium. Clara was instantly smitten with Rigó, and slipped him her diamond ring as he serenaded the room. After a series of secret trysts, the pair, besotted with one another, ran away together, leaving behind their respective spouses and Clara's two children. Just like celebrity couples of today, their scandalous affair spread like wildfire all over Europe—their every move was enthusiastically followed by reporters, papers were obsessed with their relationship, and the public was scandalized and intrigued in equal measure.
Meanwhile, as the pair cavorted around Europe, publicly flaunting their forbidden love in cabaret performances at such establishments as the Folies Bergère and Moulin Rouge in Paris, the origin story of the Rigó Jansci torte was taking shape. As one Croatian historian notes,
There are several versions…and it's impossible to establish which one is historically accurate. One says the cake was first made by a chef in a certain restaurant in Paris which hosted Rigó and his orchestra. Another claims [the torte] was created in a pastry shop in Vienna. And then there's the third, claiming it was Rigó Jancsi himself who actually made the first batch of the famous dessert, serving it to Clara and saying: "Try it, it's brown like my skin, and sweet like your heart."
Yet another possibility is that Rigó's scandalous affair with Clara inspired a baker from his native Hungary to name the torte after him, in celebration of their forbidden love. Origin stories aside, once the torte was christened Rigó Jansci, its popularity spread throughout the Austro-Hungarian Empire in epic fashion, and there was no mistaking its association with his love affair with Clara.
And Clara? – What's Her Story?
An interesting detail to us here in Michigan is that Clara Ward was a native of Detroit. Born in 1873, she was the daughter of the industrial magnate, Eber Brock Ward (1811-1875), who was known as the "first of the iron kings" and "steamship king of the Great Lakes." His enormous fortune in lumbering, silver mining, and iron and steel manufacturing, made him the richest man in Michigan at the time and he is thought to have been the state's first millionaire. Upon his death, when Clara was just two years old, his fortune and family businesses were handed over to her mother Catherine, making Clara a wealthy heiress.
In 1890, following a tour of Europe her mother had orchestrated to find her a noble husband, Clara, then 16, married the impoverished Prince Joseph de Caraman-Chimay of Belgium; trading her American wealth for a royal title–Princesse de Caraman-Chimay–as was often done during this period. Six years later, she eloped with Rigó Jansci, leaving her two children behind, and married him in secret before her divorce from Prince Joseph was finalized in 1897. Thereafter, from the late 1890s through the Edwardian period (1900 – 1910), Clara was hard to miss. She appeared on cigarette package ads, her left leg cocked over the seat of a bicycle. She struck seductive poses plastique in a nude body stocking at the Folies Bergère. And she posed for countless postcards–some shot by French celebrity photographer, Léopold-Émile Reutlinger (1863 – 1937). Captioned in the images as "Princess Chimay," she dressed in ball gowns or, in photos with the mustachioed Rigó, as a Gypsy. At the height of her popularity, Clara was depicted with Rigó in a color lithograph titled Idylle Princière ("royal romance") by the famed French artist at the Moulin Rouge, Henri de Toulouse-Lautrec (1864 – 1901). Also, legend has it that the German Emperor, Kaiser Wilhelm II (1859 – 1941), forbade the publication or display of her photograph in the German Empire because he thought her beauty too provocative and "disturbing."
Clara left Rigó in 1904 upon meeting by chance in Italy her future third husband, Giuseppe Ricciardi, a railway worker nine years her junior. After Rigó, she continued to live an international life on her own terms, living lavishly in many countries and marrying yet one more time (4 in total) before her death in 1916 at age 43. Let's celebrate her independence and joie de vivre by eating a piece of Rigó Jancsi! The torte is as much a nod to Clara as her Hungarian paramour, we dare say!
Hungry for more Hungary?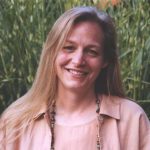 After a long, established career as a Ph.D. art history scholar and art museum curator, Lee, a Michigan native, came to the Bakehouse in 2017 eager to pursue her passion for artisanal baking and to apply her love of history, research, writing, and editing in a new exciting arena. Her first turn at the Bakehouse was as a day pastry baker. She then moved on to retail sales in the Bakeshop, followed by joining the Marketing Team and becoming the Bakehouse's designated culinary historian. In addition to her retail sales and marketing work, she's a member of the Bakehouse's Grain Commission, co-author and editor of the Bakehouse's series of cookbooklets, and a regular contributor to the BAKE! Blog and Zingerman's Newsletter, where she explores the culinary, cultural, and social history and evolution of the Bakehouse's artisan baked goods.