The 2019 Kneading Conference
Earlier this summer, my coworkers, Kyle Purcell, Frank Carollo, Hazim Tugun, and I traveled to The Maine Grain Alliance's Kneading Conference in Skowhegan, Maine. A car full of bakers, we were excited to spend two days talking, sharing, and learning about grains. Yes, we were looking for a moose on the side of the road, too, but we were most ready to pick up any tips, tricks, or facts that others wanted to share about bread making.
Attending the Kneading Conference for the first time was a great example of a vision actualized—their goal is to bring back the grain economy through with the contributions of farmers, millers, bakers, and customers. This is also right in line with some of the goals in our Zingerman's Bakehouse 2023 vision—we're committed to becoming grain experts and incorporating freshly milled whole grain (FMWG) into a variety of our products to share with our community.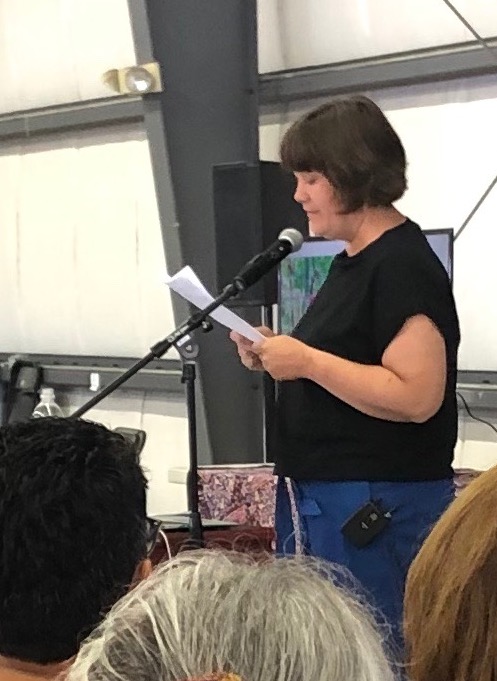 The conference started off with a great speaker. Kimberley Bell is the owner of Small Food Bakery in Nottingham, England. As soon as she started telling her story, you could tell she was a passionate person who believed in what she was doing in her bakery. Supermarket monopolies are the main food source for the UK and she is an advocate for breaking them up. She believes in keeping ingredients traceable and local—that was her mission when she started her bakery and she makes every decision based on that vision. "Be more than a baker," is a motto she tells herself, that is supported by the friendships she's made with farmers and other vendors and the stories behind each product. That all makes the work more fulfilling for her and her team.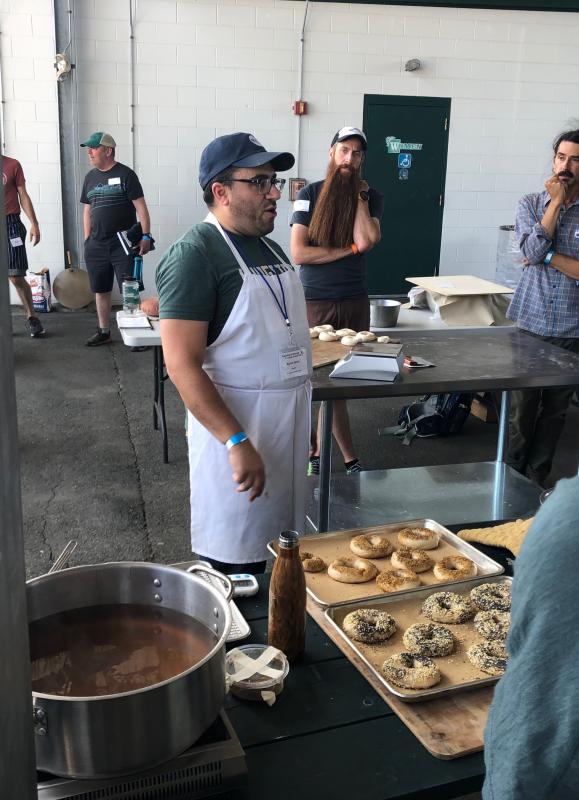 The message of bringing community and thoughtfulness to one's work was the theme that would continue throughout the next two days.  A variety of demos and presentations filled the sunny days with topics spanning from sourdough pastries and bagels to baguettes and wood-fired pizza, and, of course, grains.
One of my favorites was given by Kerry Hanney of Night Moves Bread + Pie and Blair Marvin of Elmore Mountain Bread. Both women presented their way of making their bakery's country loaf. One would do a step in the process and then throw it back to the other. They would compare the process they were taking with the knowledge in mind that both lead to great bread. Even while they were presenting their own method, they were just as fascinated to learn the other's method. Not that it was going to result in a change to their current production, but for the pure purpose of learning, respect, and support. Both women are trying to make their community better with their food and it is a good lesson to remember that though we may have done things a certain way for a long time, the practice of making bread is ever-changing.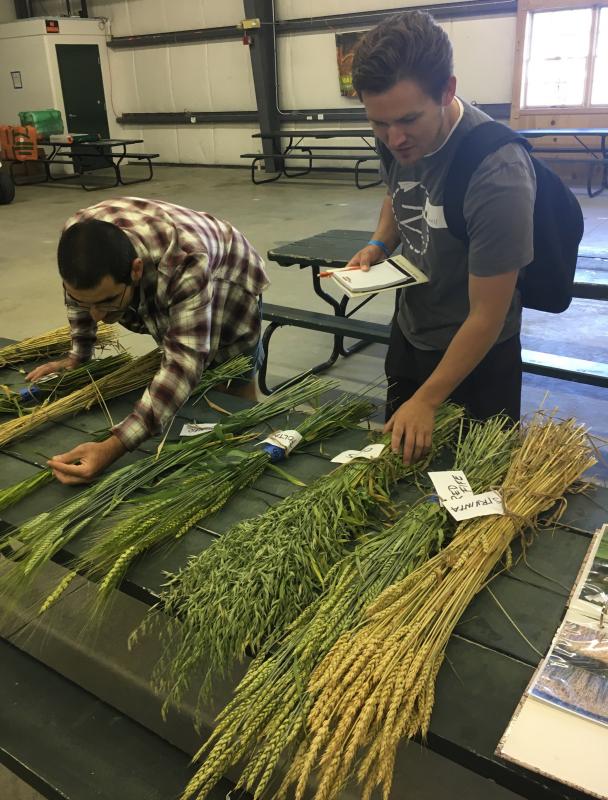 To be able to go to a bread conference is always a great opportunity to talk to both professional and serious home bakers, and hear what brought them into the world of grain. So while we spent two days in the middle of Maine taking in nuggets of information, it was also about the renewing of passion and knowing that other bakers are out there, too, turning on their ovens at 2 in the morning, just trying to create the most flavorful, nutritious, traceable loaf they possibly can. Bell really captured the feeling of bread baking and why we enjoy it so much, saying, "The overall sense of nourishment is enhanced when others are smiling at the table."
By Amanda Benson
Bakehouse Bread Supervisor
Photos by Amanda Benson & Frank Carollo