For Amy Berger, it all began when she was back home in Michigan for a short visit. She had been living in Alaska with her family since the early '90s, but decided to make a trip back home to visit her family.
Having lived in Michigan for much of her life, she was familiar with Zingerman's Delicatessen. But, when she left for Alaska, the Bakehouse was not yet a reality.
During her stay in Michigan, she stopped by the Deli and visited the bread box for the very first time. She remembers buying a loaf of bread, a memory that has stayed with her over the years.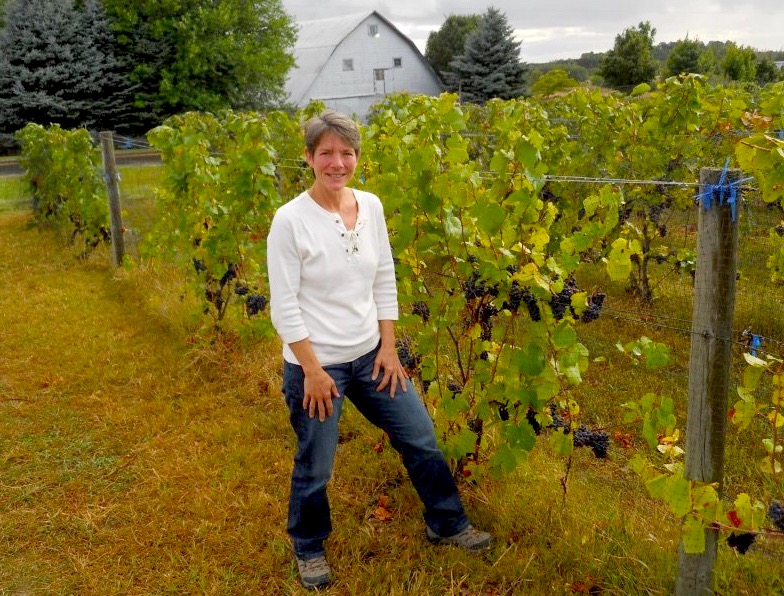 While in Alaska, she made a big decision. "I decided to make food my career," she recalls. Around that time, she was reading "Making of A Chef" as well as "Soul of A Chef" both by Michael Ruhlman. During her reading, there was one thing that stood out to her: the advice to work in the industry before committing to school or another large investment.
So, when she moved back to Michigan with her family in 1998, that is exactly what she did. All those years later, Zingerman's was still on her mind.
"When we moved back, I decided to get a job here! And they hired me. So I've been here ever since."
19 years later…
Yes, you read that correctly. 19 years Amy has been working in the bread bakery here at Zingerman's Bakehouse. For her, it is a combination of the food, Zingerman's guiding principles, and the fantastic working environment that has kept her here over the years.
"It has been a great job. Working here, I was given the opportunity to grow as a person, not just work-wise. That makes me feel valued, knowing that people care about me, as well as how I do my job. I also believe in 'Zingerman's.' I believe in the Zingerman's Community of Businesses' (ZCoB) beliefs and values."
And the Bakehouse sure is lucky to have her here, too. She has been a steadfast soul here, helping develop recipes, train new hires, and staying involved in the entire ZCoB. In addition to working in the bread bakery, she is a Community Share owner, teaches a staff knife safety class, and is a member of the staff Great Food Group. Her passion for her work, as well as her involvement in the Zingerman's community, has made her a valued member of the team.
Since she has been here since (almost) the beginning, Amy has a strong grasp on the inner-workings of the Bakehouse.
"I can see the big picture. I've worked in all areas of the bread bakery- baking at the ovens, mixing, and supervising and managing at one point."
Amy starts her day bright and early, at 2 am. And while the volume of dough she mixes varies day to day, the biggest day of the year is right before Thanksgiving.
"The Tuesday before Thanksgiving this past year, we mixed 15,600 pounds of dough between 1 am and 11 am."
That's a lot of dough!
Her favorite part of her job is watching how the bread transforms. She described, "I love how I take raw ingredients and watch the various stages it goes through before being fully mixed." And she plays an integral role in producing a solid foundation from where each loaf of bread is born.
Speaking of dough…
While she may mix all types of dough, she does still play favorites.
"My favorite to mix is any dough that has an autolyse. That's when the flour and water for the dough is mixed together briefly (about 5 minutes or less) and then let sit for 30-60 minutes. The process is magical. Gluten starts to form without any mechanical action of the mixer."
That passion and that magic is what makes our bread so special. At the Bakehouse, our goal is to be continually looking forward- exploring new and different ways to better the recipes we already have. Over the past 19 years, this is something Amy has noticed, as well: consistency.
"There are a lot of things that have stayed the same since I started. But all of our breads are a work in progress, we are always moving forward. Things may not be broken, but things can always be tweaked."
A few years back, Amy started working with Bakehouse co-founder Frank Carollo on one of the newest breads, Pane Nero. Inspired from his heritage trip to Sicily, Pane Nero is a dark brown loaf with a dense, compact crumb, topped with sesame seeds and sea salt. During the development phase, Amy worked with Frank on some of the details. Like, how long the dough should be mixed, of course. She was part of the development team that made this bread a delicious reality.
Now, since she has been a staffer here at the Bakehouse for nearly 20 years, Amy is eligible for a sabbatical. This is a program the Bakehouse offers after 10 years of employment, providing paid time off to staffers to pursue a new learning opportunity. This program is something Amy is considering.
She shared, "I've given thought to taking a sabbatical. I took the Creating a Vision of Greatness workshop at ZingTrain to help learn how to write a vision for the sabbatical. It hasn't gotten farther than that, yet. Ideally, I would like to work for a very high-end caterer, learning how to produce great food in a larger volume."
For Amy, the bread she is a part of baking here at the Bakehouse is one thing: honest.
The next time you are in our shop, take a peek through the big window into the bread bakery. You can see Amy (if you're a morning person) and the rest of the bread crew hard at work making your loaf.
– Natasha Mason, Zingerman's Bakehouse