Let's celebrate banana peels and paradoxes on Earth Day
I love playing with paradoxes. They help me create new realities, new possibilities. They are freeing. A paradox that we've been playing with at the bakery this year has been "less is more." Do less processing to the food and the result will be more — more flavor, more texture, more color, and more nutrition. The other less will be waste, because we will be reducing it by using the whole food—hence the connection to Earth Day—like using banana peels in banana bread.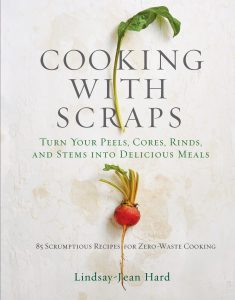 It all began when I met a woman last summer. A former co-worker had gotten in touch with me to say that her friend was publishing a book about cooking with food scraps, the parts of food that we regularly assume have no value and throw away. My colleague knew that we sometimes invite people to give guest cooking demonstrations. She wondered if we'd consider inviting her friend. The friend and I talked. We made plans. Why not? It was an interesting idea. It's actually an important idea—throwing out less food—and she lived right here in Ann Arbor. I wanted to support her for all of these reasons.
Two months later the friend applied for a job at the bakery. What a fantastic surprise! She is now my co-worker and her name is Lindsay-Jean (LJ) Hard.
Food Waste at the Bakehouse
Our brief encounter in the summer had gotten me thinking about the scraps at the bakery. There are many parts of food that we throw out at the bakery in our process of cooking and baking—coffee grinds, eggshells, onion skins, the peels of many fruits and vegetables, as well as the peel of wheat berries otherwise known as bran. Could we find uses for all of these so-called scraps? I hadn't acted yet. I was still chewing on the idea. Then LJ arrived and we had an expert to work on this with. Even more importantly we now had someone to actively encourage us.
We have always actively tried to limit the amount of food we waste, as do most food businesses. The foods we're usually thinking of, however, are the raw ingredients we intend to use and the completed foods we've prepared. We minimize scraps, like peeling as little onion as possible, but we assume that some amount will not be used. I for one had blinders on about some of the parts of food we considered scraps. We've now begun to systematically look with fresh eyes at these scraps considering how to use or repurpose them in environmentally sustainable ways.
Quit peeling
So far this year, our fresh perspective has led us to stop our habit of peeling. We are doing less to our fruits and vegetables and to some of our wheat berries by leaving on the peels. Carrots in carrot cake. No reason to peel them. Apples for apple pie. No reason to peel them. Bananas for banana bread. No reason to peel them. Yes! I mean it! All of our loaves of banana bread are now made with unpeeled, fully ripened bananas. We were throwing away pounds of nutritious, flavorful food for no good reason. By questioning our assumed practices, we've stopped composting literally thousands of pounds of nutritious, flavorful peels. We had already been on the path to use more freshly milled whole grains in our baking. Now we just have another way of thinking about what we're not doing to the wheat berries—we're not peeling them.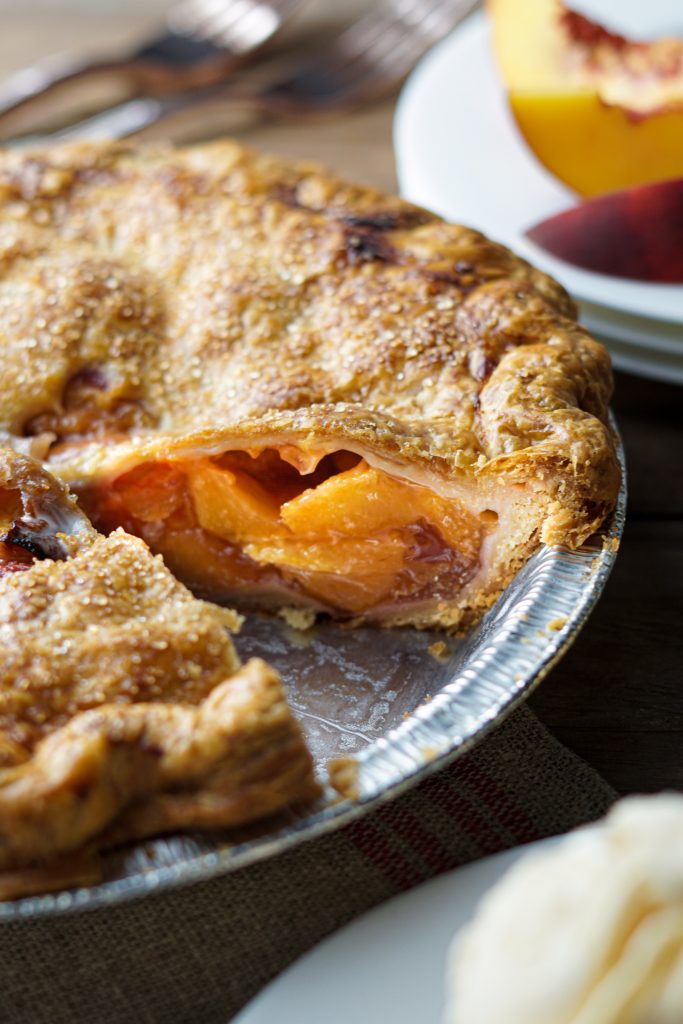 Why were we peeling? I don't really know. But, I can tell you some stories, some ideas I have about it. I was trained in the French tradition, which I would say was the foundation of much professional cooking in the United States. Classic French cooking, in my opinion, is the epitome of refinement, purity, beauty, precision, and artistry. Unpeeled fruits and vegetables are crude and imperfect, perhaps. They need to be made refined and peeling is part of that process. White flour was also a sign of purity and refinement in many cultures. Peeling off the bran allowed for refinement. Then there are the assumptions we have about peels—they're dirty, the texture is distracting and maybe bad, they add a color we don't want.
Less is More
By playing with the paradox less is more, we have freed ourselves from the unexamined bias that we need to peel. Dirt isn't a problem because we can buy organic fruit and vegetables and wash them. Texture has turned out to be a worry people have that isn't well-founded. The peels tend to melt into the recipe and we actually like the added color. For example, our apple pie now has a very pretty pinkish tinge to it.
To celebrate Earth Day we want to share a recipe with you. Not peeling apples and carrots isn't shocking but not peeling bananas is a surprising idea to many of us. Why eat banana peels? They are rich in potassium and contain more soluble and insoluble fiber than banana flesh. They contain lutein which is an antioxidant associated with eye health as well as phytochemicals such as polyphenols and carotenoids, which also act as antioxidants. Less is more!
Here is our basic banana bread recipe using the whole banana. Feel free to jazz it up with nuts or chocolate. I like a little lemon zest in it. Happy Earth Day!
(PS: I drafted this post in early April. Since then, LJ's book was nominated for the Food Matters Award by the International Association of Food Professionals. It seems that others think it is important as well. Congratulations LJ!)
By Amy Emberling
Bakehouse Co-Owner
Zingerman's Bakehouse Banana Bread Recipe
Yield: One 8 x 4-inch loaf
Ingredients                            Volume                Pounds          Grams
Organic bananas                     3/4 cup                0.35 lb           160 g
(prep below, about 1)
Butter (melted)                     1/4 cup + 1 Tbsp    0.16 lb            73 g
Granulated sugar                  1/2 cup + 1/3 cup   0.30 lb            136 g
Vanilla extract                         1/2 tsp                1/2 tsp           1/2 tsp
Whole eggs (XL, room temp)    1 each                 1 each            1 each
All-purpose flour                     1 cup                   0.32 lb            140 g
Baking soda                          1/4 + 1/8 tsp       1/4 + 1/8 tsp    1/4 + 1/8 tsp
Sea salt                                1/4 + 1/8 tsp       1/4 + 1/8 tsp    1/4 + 1/8 tsp
For conventional ovens, preheat the oven to 350°F 20 minutes prior to baking.
Instructions:
Prepare the bananas. Let them ripen until mottled with black spots. Wash them well, cut off both ends and freeze at least overnight. Defrost. As the bananas freeze and defrost they will turn black. They do not need to be black prior to freezing.

Weigh the bananas and put them into a Cuisinart. Puree until they are a smooth paste. You may see tiny dark specks of the peel. This is fine.

Put the bananas in a mixing bowl. Add the granulated sugar, egg, vanilla extract, and melted butter to the bowl and mix well. Scrape the bowl and spoon with a spatula or bowl scraper to incorporate into the batter.

Mix the dry ingredients together and add to the batter.  Mix only to incorporate, scrape down the bowl and spoon, and stir in any streaks.

Deposit the batter in a non-stick or sprayed 8×4-inch loaf pan.

Bake in a preheated oven for 40 minutes.

Insert a tester into the center of the banana bread to check for doneness.  The tester should not have any batter stuck to it and the loaves should be a nice golden brown color.

Allow the loaves to cool completely before slicing or freezing.  Banana bread can be stored at room temperature in plastic for up to a week or frozen for up to two months.  Thaw on the counter at room temperature.
This post was originally published last year on Earth Day. We think it's worth sharing again, so we've updated it, and are sharing it again today.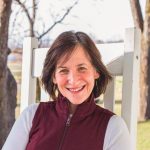 She has been an avid food lover and baker since her childhood in Nova Scotia, Canada. After high school Amy moved to Cambridge, MA and received her bachelor's degree from Harvard University. She then followed her passion for food and learned to cook and bake at L'ecole de Gastronomie Francaise at the Ritz Hotel in Paris, France as well as in Michigan restaurants. In 1999 she received her MBA from Columbia University.
Amy came to Zingerman's Bakehouse when it opened in 1992 as one of the original bakers on the staff of eight. She soon became the first manager of the bread bakery, then the manager of the pastry kitchen and in 2000 she became a partner.
Amy has been working in the food world for over 20 years and is passionate about hands-on baking, teaching about baking and business, developing businesses and people. As well as teaching at BAKE! Amy presents for ZingTrain on our business practices. A few of the Bakehouse items she is personally responsible for developing are the Old School Apple Pie, Buenos Aires Brownies, and our Gingerbread Coffeecake. In addition to developing items, Amy is a promoter of classic bakery favorites from many cultures and has brought traditional standards to the Bakehouse such as Paris Brest, Hummingbird Cake, and Maple Cream Cookies.