Maybe I'm a sucker for underdogs (if it's possible for a cookie to be an underdog—they're all winners in my book!). But for reasons I can't understand, in all my years of baking and selling food for Zingerman's Bakehouse, mandelbread has never been that popular. It's at the top of my go-to list for a snack or a gift!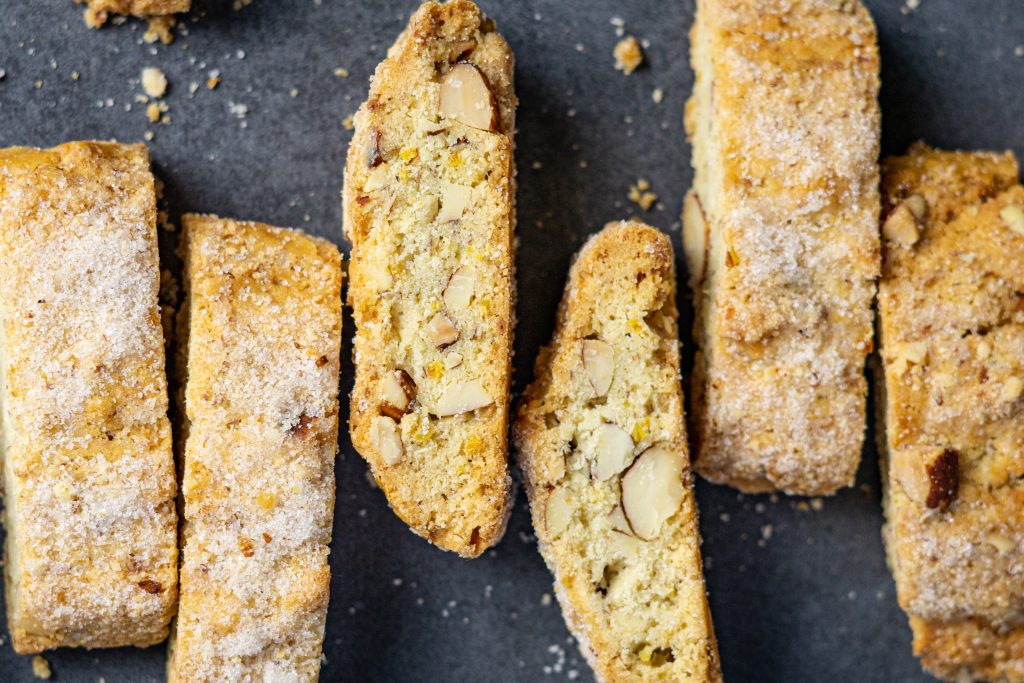 Mandelbread, also known as mandelbrot, is our surprisingly amazing citrus almond cookie with Eastern European origins. You might recognize them as biscotti. Mandelbrot in Yiddish translates to almond bread in English. But they're so much more than that. It is not too sweet, not overly brittle, but certainly full of great flavor and crunch. The perfect partner to your morning or afternoon hot drink of choice.
The best ingredients
The key to our mandelbread is the fresh lemon and orange zest, coupled with the almonds that are blanched (so they're skinless) and toasted (so they have maximum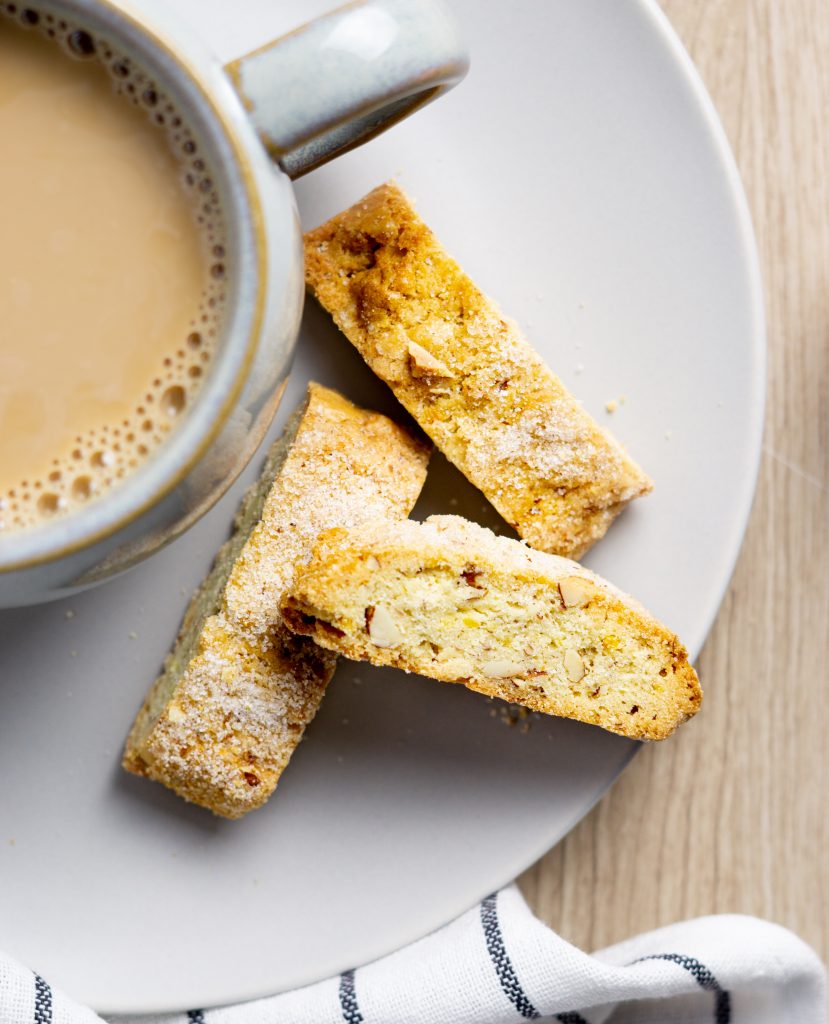 flavor). Those vibrant ingredients are held together with our staples of great baking: organic wheat flour, sweet cream Wisconsin butter, fresh eggs, cane sugar, and Madagascar bourbon vanilla.
All those tasty ingredients come together to be rolled and baked. Then each loaf is hand-sliced on the bias and baked again to a golden blonde. It all adds up to a toasty twice-baked cookie unlike any other. And all that extra attention pays off in each bite. Their flavor is big, bright, rich, and satisfying.
Portable and long-lasting
Mandelbrot certainly have staying power too. Their texture lends itself to lasting in a jar or a box. Although, why would you want to keep them around for very long when you could be eating them?! It's been said these cookies were popular in Eastern Europe among rabbis, merchants, and other itinerant Jews, as a staple dessert that kept well. Perhaps that was also because they are so portable.
I find them sturdy enough to carry on a plane or ship as a gift, tasty enough to liven up any boring coffee break or meeting, and even a convenient bereavement offering in my experience (just open the box and serve, no knives or plates needed). But most of all I just love curling up with a piece of mandelbread, a cup of hot black tea, and a blanket, while watching it snow outside! Each and every time, I am taken aback by just how good these cookies are.
And when you're done gobbling them up, check the bottom of your package to see if you're lucky enough to have a few crumbles and almonds that have broken loose. Don't you dare throw them out! Those are crunchy bits of flavor gold! Pour them on yogurt or a bowl of fresh fruit. It's the best!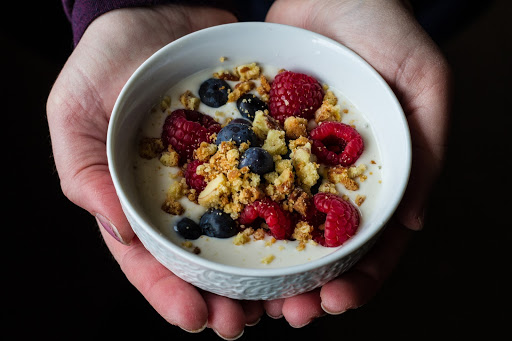 Pick some up in our Bakeshop, learn how to make them in a BAKE! class, send a gift box of mandelbread, or make your own:
Mandelbread
Ingredients
1

cup

butter, room temperature (.50 lbs)

1

cup

granulated sugar (.47 lbs)

1

teaspoon

sea salt

2

large eggs

1

tablespoon

lemon zest

2

tablespoons

orange zest

1 1/2

tablespoons

vanilla extract

2 1/4

cups

all-purpose flour (.77 lbs)

1 3/4

cups

whole almonds (.55 lbs)
For garnish
1

cup

almonds, coarsely chopped

1

cup

granulated sugar (.47 lbs)
Instructions
In a mixing bowl, combine the butter, sugar, and salt. Cream together by hand or on medium speed with the paddle attachment. Cream until light and fluffy.

On medium speed, add the eggs one at a time while mixing. Cream until the eggs are fully incorporated. Scrape down the sides and bottom of the bowl if necessary.

Add the lemon zest, orange zest, and vanilla extract and stir until combined.

On low speed, or gently by hand, add the flour. Mix until the dough is well-combined.

Add the almonds and mix until just incorporated.

Divide the dough in half and chill for 15 minutes.

While the dough is chilling, mix the chopped almonds and sugar together.

Remove the dough from the fridge and roll each half into a ten-inch log. Use flour liberally while making this log, to stop the dough from sticking to your counter.

Brush each log with a little water and generously cover with the almond and sugar mixture.

Place on a parchment-lined baking sheet with 6 inches between each log.

Bake the mandelbrot for 35 to 40 minutes at 350° F. Remove from the oven and cool for 15 to 20 minutes.

Slice the mandelbrot logs into individual cookies about 1/2-inch thick.

Place the slices, standing up on their bottoms, back on a parchment-lined sheet pan and bake for 20 to 30 minutes. Remove from the oven and cool.
Notes
Store in an airtight container for up to 2 months.
This post was originally posted on February 6th, 2018. We're resharing it today because we've updated it to include our recipe.