Imagine it's one of those summer days to live for (not-too-hot, gentle breeze, golden sun rays painting the air) and you're putting the finishing touches on the charcuterie board you're serving at an aperitivo that evening when you realize you've forgotten the baguette. You make a quick run to the Bakeshop to grab one but you're confronted with multiple types and you're not sure on the baguette basics so you find yourself asking which one to get.
Or you're trying to decide which baguette to crown the top of your French Onion Soup with; or wondering which baguette will provide the perfect crisp bite for your Báhn Mì; or contemplating which baguette will be best for the garlic bread you're serving alongside Bolognese.
You get the point. There are multiple types of baguettes to choose from, and while they will all get the job done in the end, some really are better suited for certain applications than others. (Afterall, the term 'baguette' merely refers to the loaf's shape and not the type.) Never fear though, we recently sat down with Hazim Tugun from our bread department and got the skinny on each type of these long, thin lovely loaves that we offer.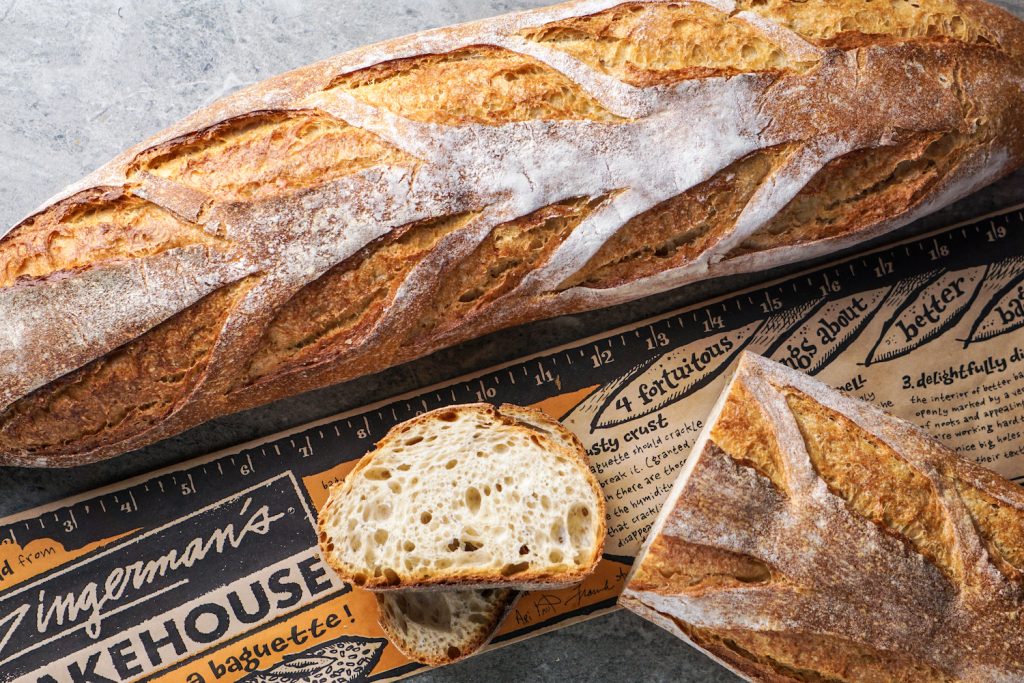 Farm Baguette
Flavor: dark, toasty, caramelized flavor with a balanced sour and sweetness
Texture: crunchy crust, airy crumb with medium chew
Best uses: sliced for table bread or wonderful for soaking up any sauce left on your plate
Fresh out of the oven at: 5 pm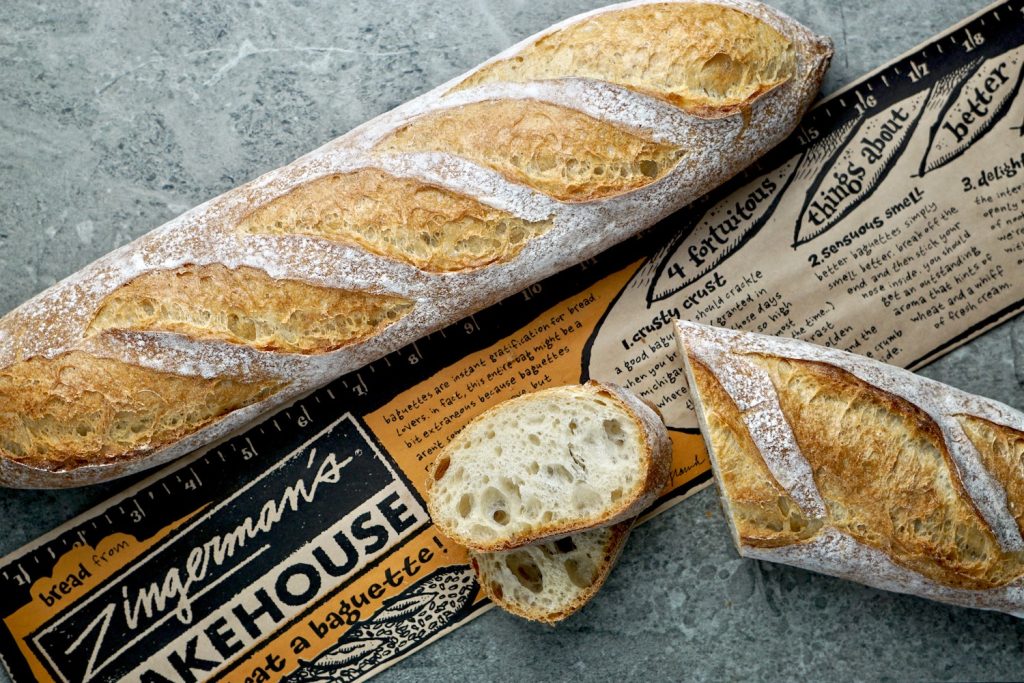 Rustic Italian City Baguette
Flavor: classic Italian bread; creamy, mildly sweet and buttery
Texture: thin crust with a tender crumb beneath
Best uses: sliced for table bread, sandwiches, charcuterie boards, garlic bread, or topped with Zingerman's Creamery pimento cheese
Fresh out of the oven at: 12 pm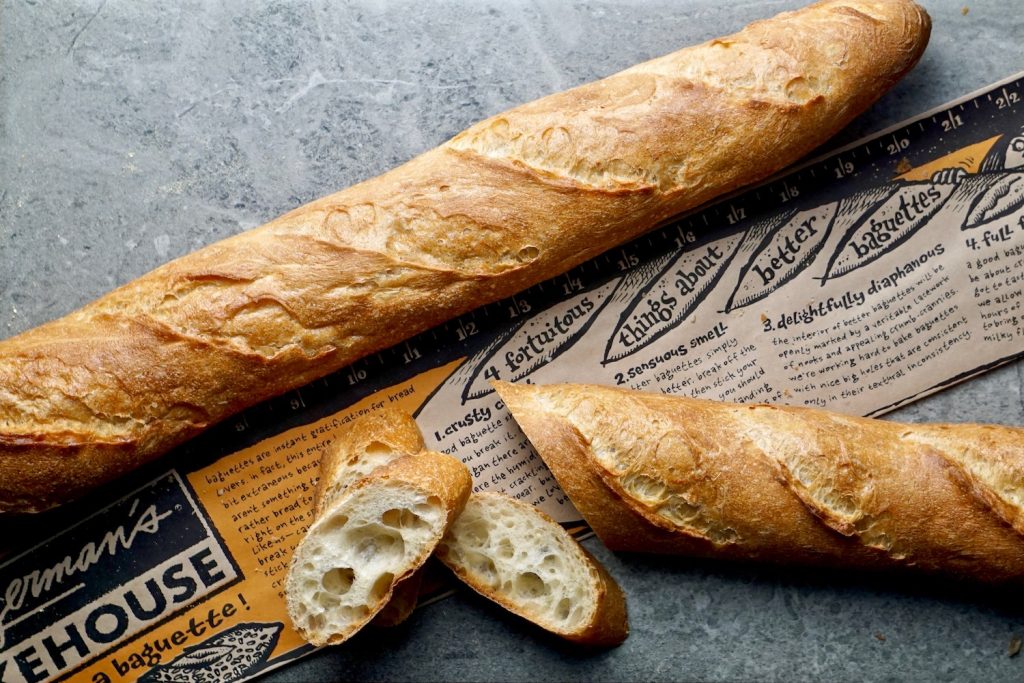 French Baguette
Flavor: buttery, sweet, and nutty
Texture: crispy, thin crust with a lovely mild crunch and a creamy open crumb
Best uses: sandwiches like báhn mì or jambon-beurre, dipping in good olive oil, or a charcuterie board's best friend
Fresh out of the oven at: 9 am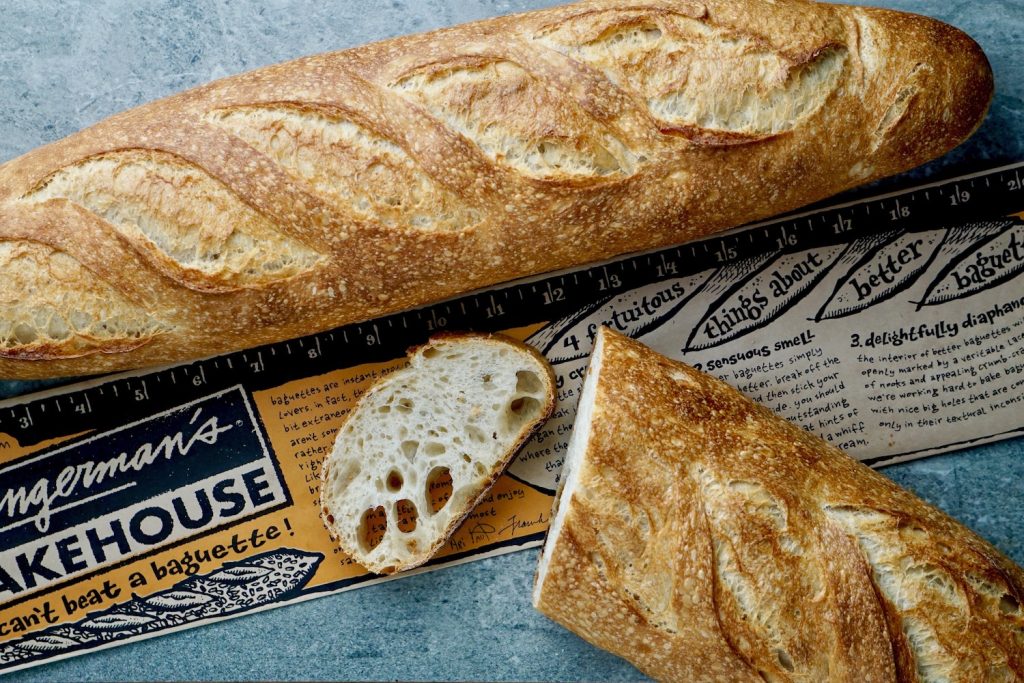 Sourdough Baguette
Flavor: tangy, sweet, salty, and malty
Texture: thin, blistered crust with a perfect toothsome chew; moist and tangy crumb
Best uses: sliced for table bread, mini grilled cheese, finger sandwiches or other appetizers
Fresh out of the oven at: 2 pm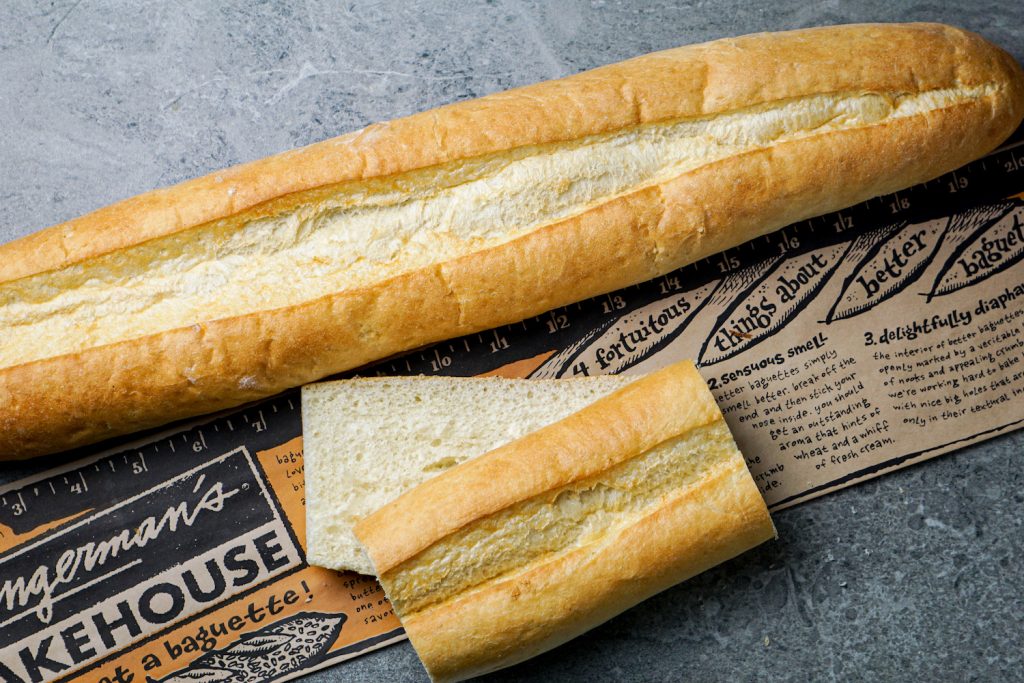 Po' Boy Baguette
Flavor: mildly enriched, sweet and eggy
Texture: very thin crisp crust with a tighter soft crumb structure
Best uses: sub-style sandwiches, Po' Boy sandwiches (of course!), or garlic bread
Fresh out of the oven at: 7 am
**Note: this one isn't sold in the shop but can be ordered with 2 days notice
Hungry for more?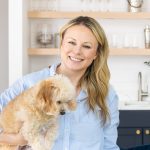 Corynn Coscia is the marketing assistant manager and photographer at Zingerman's Bakehouse. After spending her childhood reluctantly in front of the camera of her hobbyist-photographer father, she was eager to move behind it, prompting her to pursue a BA in Film & Video Studies at the University of Michigan. With degree in hand, she moved to Los Angeles where she worked in the TV and music industries before discovering her passion for food photography while working in marketing with a plant-based chef. 2 dogs, 2 kids, and 13 years later, she's back in Ann Arbor doing what she loves and somehow getting paid for it. She recently completed a photography fellowship with her mentor, New York Times food photographer Andrew Scrivani, and has since been shortlisted for a Pink Lady Food Photographer of the Year award. Her photos can be seen throughout the Bakehouse on the walls, on the website and social media, and in the Bakehouse's series of cookbooklets; she hopes they're making you hungry!