Brioche is one of the most satisfyingly rich bread in the world. And while it might seem a little trendy (brioche burger buns are popping up on many restaurant menus), the funny thing is, brioche is on record as being made over 600 years ago. It is believed to have originated with the Normans. Many years later came the famous Marie Antoinette quote "S'ils n'ont plus de pain, qu'ils mangent de la brioche," commonly translated as "If they have no bread, let them eat cake."
In case you've never had the pleasure of a soft, buttery slice of brioche, we'll gladly fill you in. It's really a small step away from being a pastry (hence the translation from "brioche" to "cake" in Miss Antoinette's quote). It has a golden color and rich, soft texture from all the eggs and butter added to the flour, yeast, and salt. It's great on its own, of course, but it makes rich bread pudding and French toast and takes sandwiches and burgers to another level.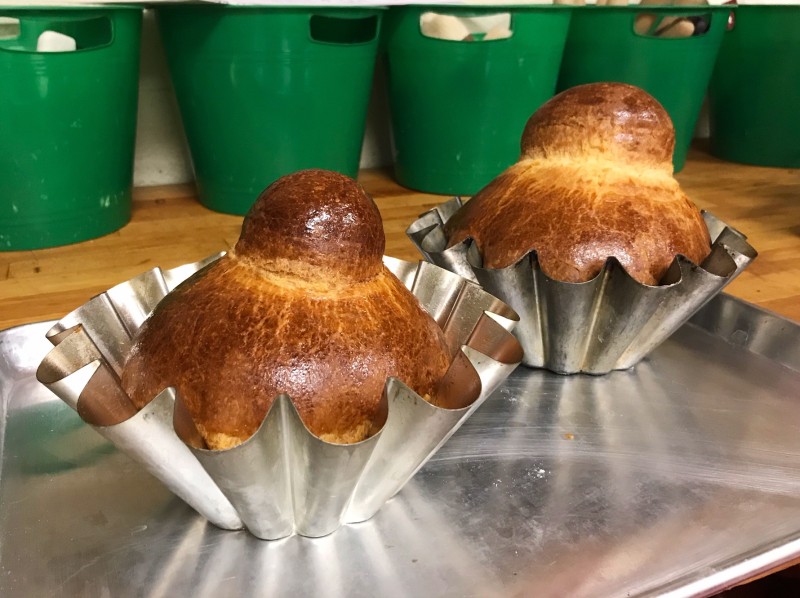 In our Bring on the Brioche BAKE! class, the scent of butter will fill the room when you learn how to make brioche dough, shape it, and bake it to perfection. You'll get plenty of hands-on practice in class with mixing, kneading, and proofing yeasted doughs—and you'll be amazed by just how much butter you knead into the dough!
We'll show you how versatile this dough is by making a variety of treats with brioche. You'll learn how to make a traditional round shape, called brioche à tête — the brioche dough is baked in a round, fluted pan, and a small portion of the dough is placed on the top to form the head or tête. You'll make stuffed brioche rolls, with both sweet (chocolate) and savory (sausage) fillings, and a sweet loaf called Craquelin. This national bread of Belgium is rolled up with a layer of fresh orange zest and sugar cubes soaked in Grand Marnier®. The additions form a sweet swirl inside each slice and their dark orange flavors seep into the surrounding dough. We'll also demonstrate Bee Sting Cake (Bienenstich), a German dessert made with brioche, pastry cream, and a honey almond topping. We'll also send you home with dough to make another batch of something you made in class—or something else entirely!
If you need more inspiration, you can find brioche at the Bakehouse in a couple of different forms. Frank and Amy, Bakehouse managing partners, tried bostock well over a decade ago and were still thinking about it, so we just had to start making this pastry creation and sharing them with you. Every day, our bakers begin with a thick slice of our buttery brioche bread, brush it with orange-flavored simple syrup, spread it with almond frangipane, sprinkle it with toasted almonds and bake it. It's a breakfast pastry totally worth getting out of bed for (but it's good for dessert too!). We also make small brioche rolls (with or without a sprinkling of sea salt on top) that make an irresistible addition to any dinner spread.
Ready to reserve your spot? You'll leave BAKE! with two loaves, eight rolls, AND dough to bake later.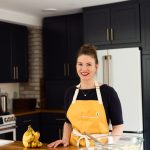 Lindsay-Jean Hard's passion for sustainability and education at the University of Michigan went on to inform and inspire her in many ways from going to extreme lengths to recycle at a post-college job to creating her cookbook, Cooking with Scraps, a labor of love inspired by her Food52 column of the same name. Today, she strives to convince everyone she meets to try eating banana peels and works to build and connect new communities as a marketer at Zingerman's Bakehouse in Ann Arbor, Michigan.