A recipe is just a list of ingredients and some steps telling you how to put them together, right? Well, yes … and no. At Zingerman's Bakehouse, we've been developing and refining recipes for decades—for our wholesale bakery, baking classes, and cookbooks for home bakers, learning a lot about what makes a successful recipe along the way. We recently had the opportunity to further fine-tune our process during the creation of our second cookbook, Celebrate Every Day, so we wanted to share how we write and develop recipes. Perhaps you're interested in how it all comes together or you want to start your own food blog or develop your own cookbook. If so, maybe our experience can give you a leg up.
Find Inspiration
Inspiration can come from anywhere! From a dish you taste at a restaurant, a new-to-you flavor, a trip, an aroma, a novel, a dream—you get the idea. Sometimes the recipe already exists, maybe it just needs to be reduced in size (as was the case with many recipes we shared in Celebrate Every Day that we make at the Bakehouse in very large batches!) or maybe you like the idea of a recipe that already exists, but think it would be even better with a few tweaks.
Sugar Crisp Muffins: Here in Michigan, the onset of autumn means visits to cider mills and cinnamon sugar doughnuts. A seasonal tradition can be the inspiration for a recipe, too! Our Sugar Crisp Muffins make us think of crisp fall days and the start of the school year (though you can enjoy them any time of year).
Determine Your Audience
This step is all about figuring out who you are writing a recipe for. In our case, there are big differences between the recipes we write for large-scale batches at the Bakehouse, the recipes we teach at BAKE!, and the recipes we write for our home cooks in our cookbooklets and cookbooks. In each case we need to convey information in a different way to be most effective to the person using those recipes.
Sugar Crisp Muffins: At the Bakehouse, we dip whole muffins into melted butter before covering them in
cinnamon sugar—indulgent and delicious! It's also admittedly a fairly messy process that's not a big deal at the bakery, but might not be as welcome at home. Dunking the entire muffin in melted butter also requires a fairly substantial amount of melted butter—we don't want that to go to waste after making the muffins. So, we made the decision that the recipe would best translate to home kitchens if we directed folks to just dip the tops of the muffins in melted butter. Still delicious, but less mess and less waste.
Identify Your Reason
Think about why you're sharing this recipe. What are you adding to the discussion? For instance, is this recipe the 1000th take on a TikTok recipe? If so, what makes your version unique and special? Highlight those differentiators! At the Bakehouse, those are things like using local ingredients (like cream cheese from our neighbor, Zingerman's Creamery), the flavor and nutritional benefits of freshly milled flours (like the organic rye we get from DKB Farms in Columbiaville, Michigan and then mill in-house), and the connections to original sources (like our Tokaji Cream Cake recipe, adapted from Auguszta Auguszt, a fifth-generation baker of one of the oldest baking families in Budapest today!).
Sugar Crisp Muffins: Besides conjuring up the feeling of a perfect fall day, we like to say that a Sugar Crisp muffin is what happens when a cinnamon sugar doughnut and buttermilk nutmeg muffin fall in love! Bonus: no deep fryer required!
Separate Yourself from the Dish
You are not your recipe (and that's okay). Here at the Bakehouse, regularly tasting the foods we make and sell is essential; it ensures that we're creating and serving the best quality version of the item to our guests. Knowing how the best version of an item should taste though is completely different from one's personal taste. If you're regularly writing recipes, you can (and probably should!) create and document dishes that aren't your favorites. Yes, recipes are personal, but they don't all need to have a memoir attached to them to make them solid recipes.
Sugar Crisp Muffins: Can you keep a secret? Amy Emberling, one of the Managing Partners at the Bakehouse (and one of the authors of Celebrate Every Day!), isn't the world's biggest muffin fan. She knows what a great muffin tastes like though, and that's what matters. After all, guests come to the Bakehouse for a wide variety of delicious baked goods, not for a limited lineup of Amy's preferred pastries.
Select a Measurement Style
When we share recipes, we include both volume and weight measurements, and that still holds true in Celebrate Every Day. We do all of our cooking and baking by weight and encourage home cooks to do the same. We know that not everyone has a digital scale though, hence the inclusion of volume measurements. (But now that you know how much we love them, maybe you'll invest if you haven't already done so? Digital scales are readily available at cooking equipment stores and online, and at a variety of price points.)
Sugar Crisp Muffins: Yes, both styles of measures are there, but we highly recommend going with the weight measurements and using the scale we just encouraged you to purchase! It's more accurate (there's a surprising amount of variation in both volume measurement tools and in how individuals measure ingredients) and it streamlines the baking process (instead of using—and then washing—multiple measuring cups, you can often simply set your bowl on the scale and keep measuring ingredients).
Write the Recipe
Now that you have the key components, it's time to actually write the recipe. Include the name of the recipe and some indication of the recipe's yield (like, "makes a dozen muffins" or "serves 6 to 8 as a side"). List the ingredients in the order of when they're used. Break down the process of making the recipe into clear, straightforward steps, sharing accurate times, temperatures, and visual cues. Consider whether you want to add additional information, like how long the recipe takes to make (we tend not to do this, as it can vary a lot based on the experience level of the home cook) or storage suggestions (we like to share these, in part because a lot of baked goods are more freezer friendly than some folks realize!). Use the headnote (the short, engaging blurb at the top) to tell what makes this recipe special, where to find any specialty ingredients, and any reasonable substitutions that could be made (or ones that really shouldn't be made).
Sugar Crisp Muffins: You'll find everything we've talked about so far in the Sugar Crisp Muffin recipe (both below and on page 129 of Celebrate Every Day)! You'll notice that we broke the ingredient list into two sections, for the Muffins and for the Cinnamon Sugar Topping. This is a helpful strategy for long, unwieldy ingredient lists and for cases when an ingredient is used for different things. In this case, granulated sugar goes into the muffin batter and the topping. We could have stuck with a single ingredient list and said, "1 cup [200 g] granulated sugar, divided" to let the reader know they're using the sugar in different places, but separating it out right from the start reduces the risk of mistakes—that's always a good thing!
Test, Taste & Tweak!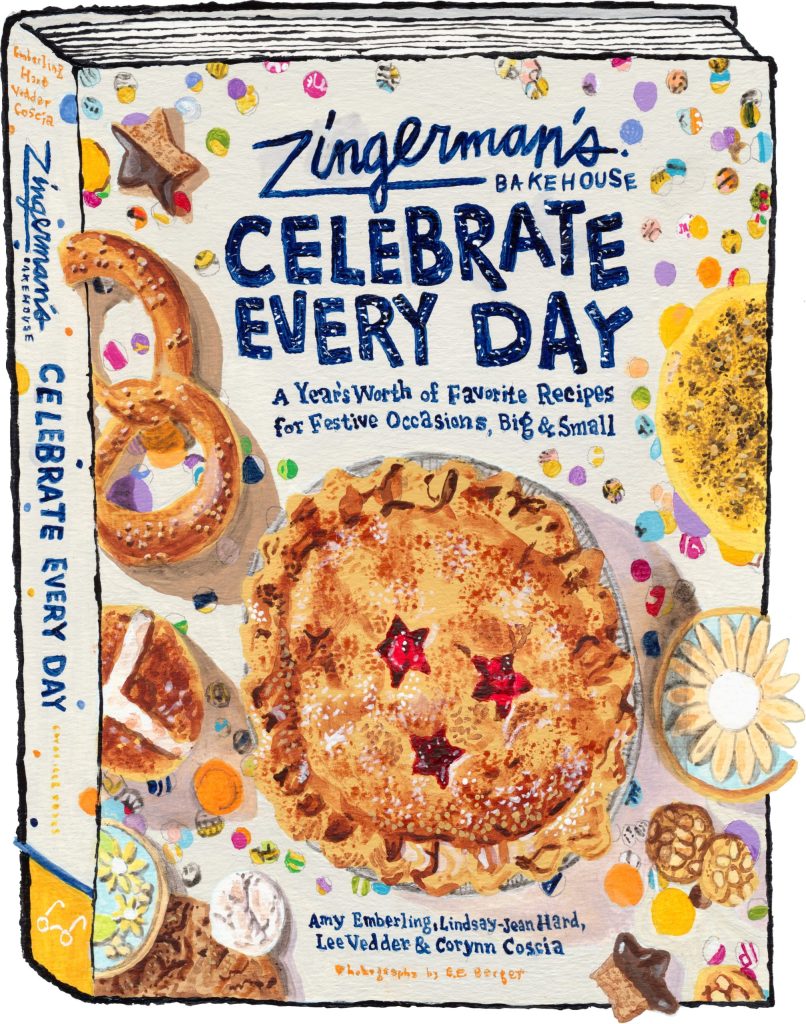 All of the recipes in Celebrate Every Day were tested by at least two Bakehouse staffers and one home cook—and a number of them went through additional rounds of testing! It's a time-consuming phase of recipe development, but an extremely important one. To get a better sense of what you're looking for when testing a recipes, we asked our recipe testers to bring us samples of what they made and answer the following questions:
Make the recipe using the weight measurements but double-check each ingredient against the volume measurements.

For instance, after you weigh the 140 grams of flour, transfer it to the 1 cup measurement. Does it match up? (Note that volume measurements are inherently inaccurate, so you can expect some variation, that's fine, we're looking to catch egregious mistakes, like saying 140 grams of flour is 2 cups (it's not).

Pay close attention to the language used:

Is it clear? Are there any spots where a home cook might get tripped up? Are there any spots where it could be streamlined?

Pay close attention to the times stated:

Are the visual clues accurate? Is that how long it took your onions to get translucent or your scones to get golden-brown?
Did your baking time fall within the given range? Or was it drastically longer or shorter?

Did the recipe yield the amount it said it would?
Are there ways you think this recipe could be improved?
Answering questions like these—whether it's feedback from a tester or you're the one doing the testing—can help refine the recipe and make it as clear and precise as possible.
Sugar Crisp Muffins: We had a headstart with this one—serious Bakehouse fans might know that this recipe appeared in our cookbooklet, "Breezy Breakfasts." That doesn't mean that we skipped the testing phase though! These muffins were tested by three different staff members and a home cook to make sure we had everything juuuust right.
Ready to see the final result of this 7-step process? Here's our recipe for our Sugar Crisp Muffins. Give it a go and let us know what you think! And, let us know if you have any questions about the recipe development process.
Sugar Crisp Muffins
Ingredients
Muffins
2

cups

all-purpose flour

(280 g)

2

tsp

baking powder

3/4

tsp

fine sea salt

1/2

tsp

baking soda

1/2

tsp

ground nutmeg

2/3

cup

granulated sugar

(125 g)

2/3

cup

unsalted butter, room temperature

(145 g)

2

large eggs, room temperature

1 1/2

tsp

vanilla extract

1/3

cup

whole milk, room temperature

(80 g)

2 1/2

Tbsp

buttermilk, room temperature
Cinnamon Sugar Topping
6

Tbsp

granulated sugar

(75 g)

1 1/2

Tbsp

ground cinnamon

1/2

cup

unsalted butter, melted
Instructions
Make the Muffins
Preheat the oven to 350°F [180°C]. Line the cups of a standard 12-cup muffin pan with muffin liners or, if you prefer, lightly coat the cups with butter or nonstick cooking spray and set aside.

In a medium mixing bowl, whisk together the flour, baking powder, salt, baking soda, and nutmeg.

In another medium mixing bowl, cream together the sugar and butter with a wooden spoon until the color lightens. If using a stand mixer, use the paddle attachment and beat on medium speed. Add the eggs to the creamed mixture, mixing until combined, followed by the vanilla extract.

In a small bowl, whisk together the milk and buttermilk.

Alternate adding the dry ingredients and the milk mixture to the creamed butter, one-third at a time, mixing well after each addition. Start with one-third dry, mix well, then add one-third of the milk mixture, and repeat two more times with the remaining ingredients. Mix on low speed, if using a stand mixer.

Spoon equal amounts of muffin batter into the prepared muffin pan. Bake for 18 to 20 minutes or until golden brown and the center of each muffin springs back when touched. Let cool completely in the pan.
Make the Cinnamon Sugar Topping
Meanwhile, whisk together the sugar and cinnamon for the topping. Dip the tops of the cooled muffins in melted butter and then in the cinnamon sugar.

These are best eaten the day they are made, but can be stored at room temperature in an airtight container and enjoyed the next day. For longer storage, freeze muffins prior to dipping in butter and cinnamon sugar in an airtight container for up to 3 months, and complete the final step once they have thawed.
HUNGRY FOR MORE?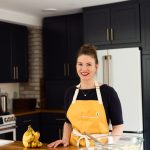 Lindsay-Jean Hard's passion for sustainability and education at the University of Michigan went on to inform and inspire her in many ways from going to extreme lengths to recycle at a post-college job to creating her cookbook, Cooking with Scraps, a labor of love inspired by her Food52 column of the same name. Today, she strives to convince everyone she meets to try eating banana peels and works to build and connect new communities as a marketer at Zingerman's Bakehouse in Ann Arbor, Michigan.