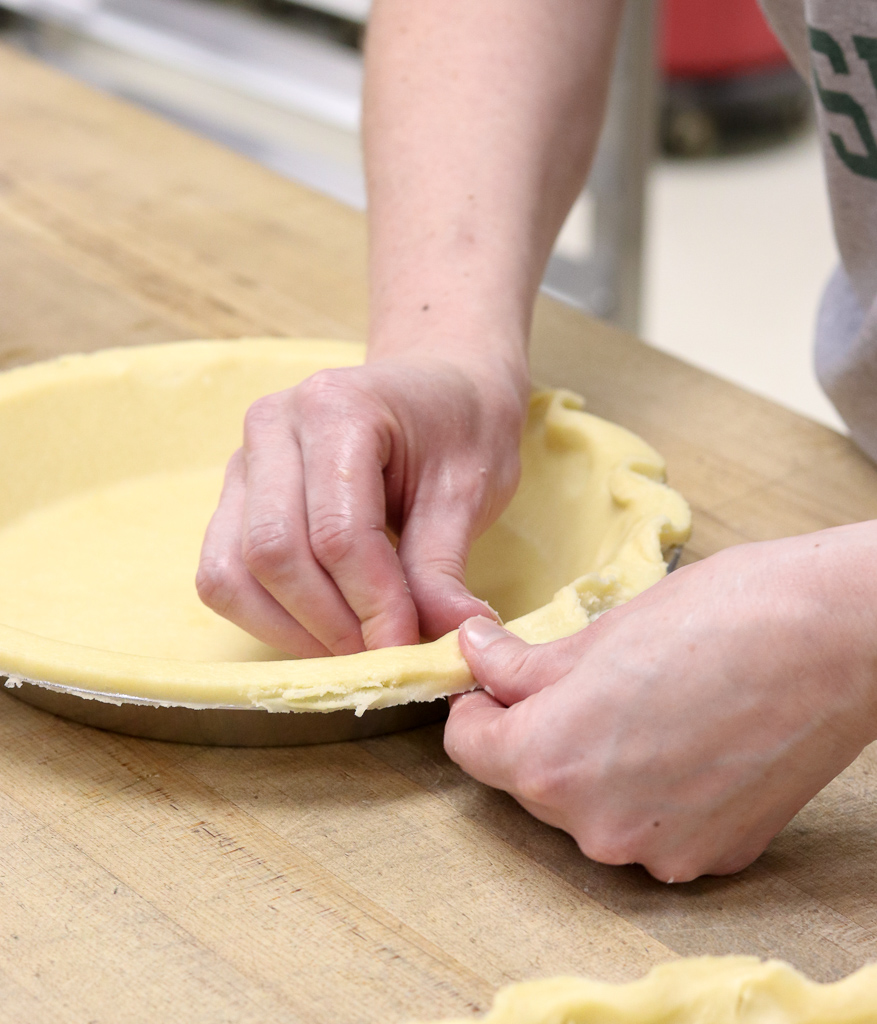 We get a fair amount of questions about behind-the-scenes topics at the Bakehouse. So, we want to invite you into our world for our new series, Behind the Bakes.
Many of the questions we receive are food safety-related, which is great, because we happen to feel quite passionately about it! It's a complex topic, so we'll tackle it one item at a time. Let's start with one of the most popular questions we get: When should gloves be worn?!
(We shared some example video clips in our Instagram highlights. See if you can figure out why our team members are wearing gloves (or not).)
Michigan food code requires gloves to be worn when handling ready-to-eat foods. Ready-to-eat foods are foods that don't need to be further cooked before they can be eaten. 
We're judicious about our glove use because we never want to create unnecessary waste. Gloves must be changed if they rip or tear, or when we move to a different task. 
Sometimes we wear gloves when they aren't required by code—when we're handling something goopy or messy or because it makes the job easier!
Quick sheets can be used if gloves are not readily available. We use these in the Bakeshop to get your loaves of bread down from the wall. These are a single-use item and are disposed of after each use.
Michigan food code states that gloves do not need to be worn when handling foods that will be further cooked before eating. Those foods would include things like bread dough, sandwiches that will be grilled, or ingredients that will be cooked.
What food safety topic do you want to learn about next?!