"When you've just baked a full oven of great sourdough, it's awesome. It makes you feel really good. All those golden, shiny loaves in all their shapes and sizes—it's a beautiful thing to see."
That's Randy, describing his favorite thing to bake here at Zingerman's Bakehouse, while on the job as the leader of our bread bakery. He was wearing his deep passion for baking on his face, with a big warm smile that made his eyes close slightly while he envisioned that perfect batch. After more than 12 years of working at the Bakehouse, it seems his love for the art and science of bread has done nothing but blossom like rising loaves of sourdough. Those of us who know Randy, know he's earnest and sincere about everything he does.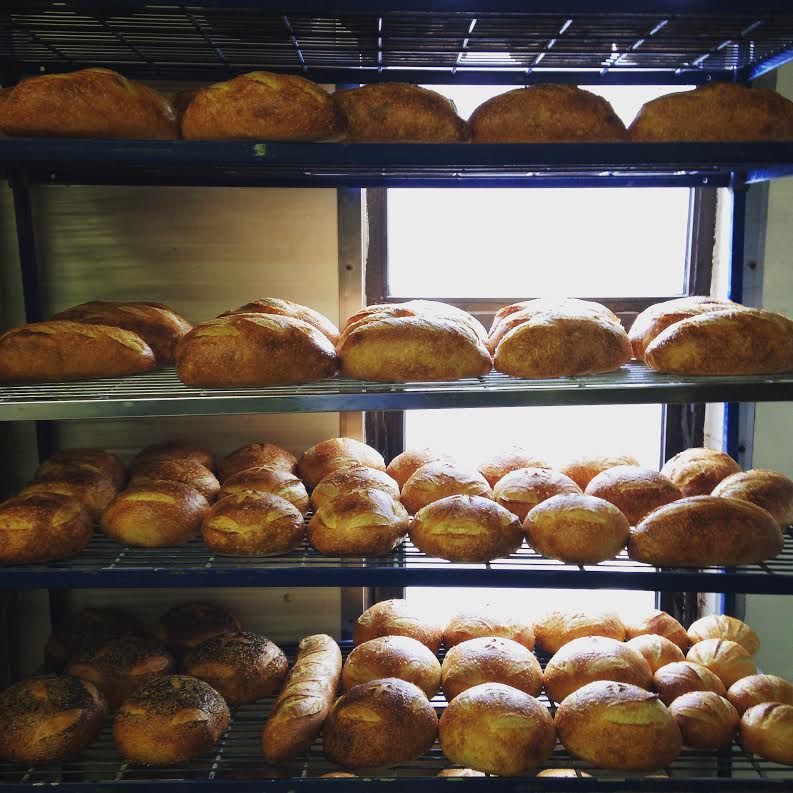 "I've learned patience. Prior to baking, I wasn't patient, bread teaches you to wait. You wait for the bread to ferment, proof, and perform. When you realize that great quality will come from waiting, you start to transfer that to your life. And you get good results."
Randy grew up here in Ann Arbor. His family visited Zingerman's Delicatessen on Sundays after church to pick up some Bakehouse scones. Those stops were primarily for his mom, who never strayed from her love of classic currant scones, but somewhere along the way, Randy became addicted to them, too. These days he brings the scones home after a day of work at the bakery, and makes an occasional special delivery to his mom.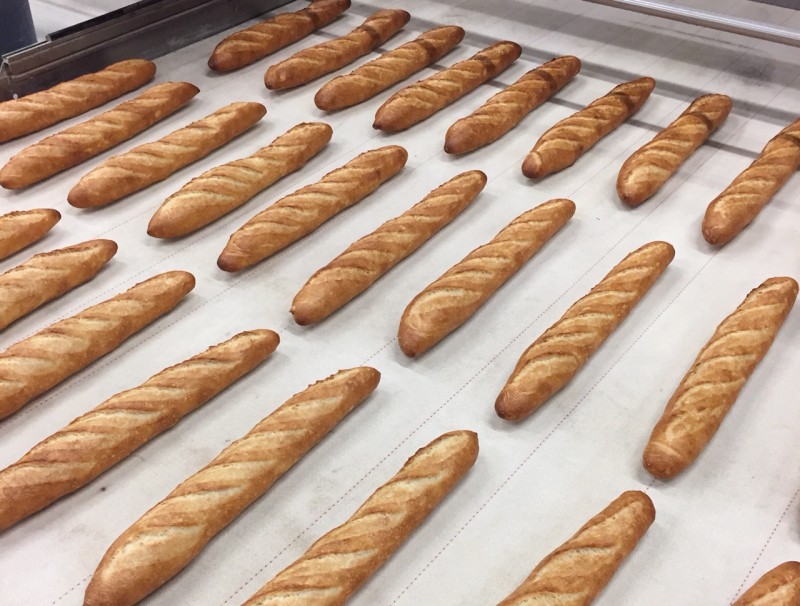 After working as a cleaner at the Deli and the Bakehouse, Randy jumped at the chance to try his hand at baking. There was no scone-making position available as it were, but there was an opportunity to shape bread. Randy credits growing up working on cars with his dad for the ability to quickly pick up the hand motions for properly shaping bread doughs. He also identifies himself as a visual learner and says he was able to mimic the motions of those around him as a baker in training. He had an interest in the baking craft and was on his way: "I continued to learn on the job and felt successful at it, which inspired me to keep getting better. I've learned so much and had so much fun doing it, that now even after many hours of bread baking here, I make bread at home for my family."
Randy admits he makes baguettes most often, because that's what his wife likes best (wise choice I think). He also shares his love of baking with his oldest son. They recently made a loaf of bread modeled after the X-wing fighter plane from Star Wars. What a lucky kid! But it doesn't stop there. They mill their own flour together and bake all sorts of naturally leavened breads using kamut, durum, spelt, einkorn, sonora, and his personal favorite, red fife.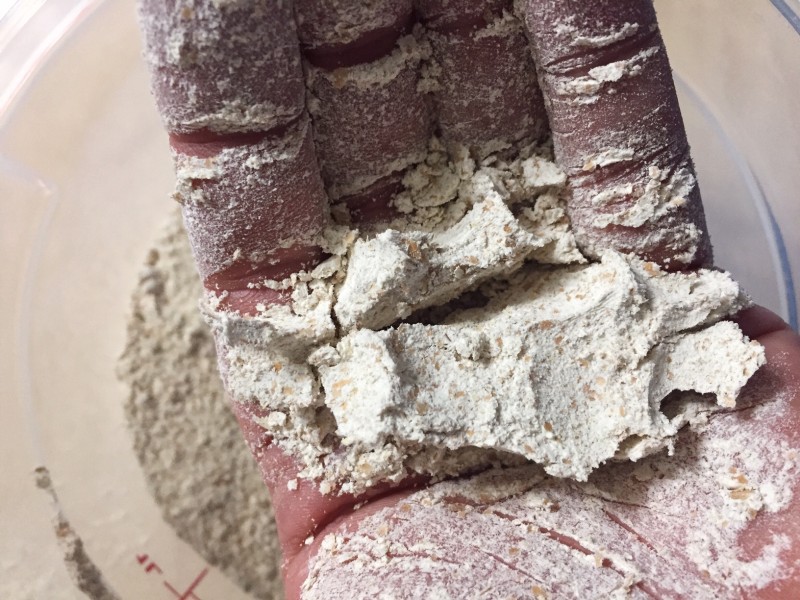 In addition to his children, Randy is also passing on what he's learned to a new generation of bakers here at the Bakehouse. He really lights up talking about being a part of other people's development, getting them excited about the science of bread, encouraging them to study more about it, and finding out how they learn best so they can be successful. He wants them to have that moment like he did where they really click with what they're doing. I admire his desire to pass on what he's learned and to have the patience to help others find what they love to do.
One of the many benefits of working here, besides those abundant learning opportunities, is a free loaf of bread for every shift you work. Amazing, right? So what does a long time baker, who also bakes at home, choose for his free loaf? We've got to know because that's a ringing endorsement. Randy decisively chooses True North bread: "That's my favorite. It's local grain, whole wheat, and has a unique, almost smoky flavor."
When he's not baking or spending time with his wife and children, Randy also writes poetry, sharpens his woodworking skills, and fixes up cars. All things he learned from his family and passes on to his.
It's pretty incredible that the kid who was raised on Zingerman's scones grew up to be one of the bakers pictured on the inside cover of the Zingerman's Bakehouse cookbook. Naturally, his family thinks that is very cool and they all have their own copies, of course. When I inquired if they asked him for his autograph, he replied. "No. I just give it to them." Did I mention Randy does sarcasm well, too?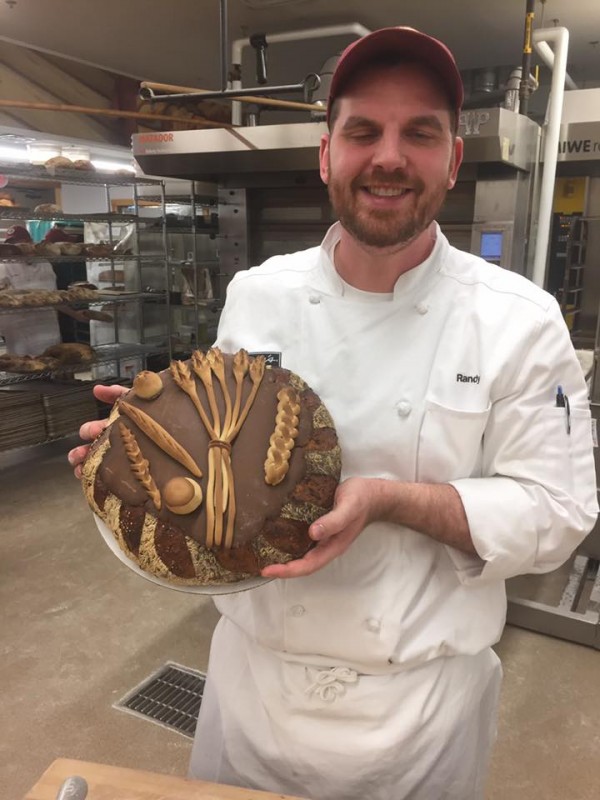 So what's up next for Randy and our bread bakery? Randy's thinking about someday teaching classes at BAKE!, our school for home bakers. He likes to pop in over there sometimes and see what students are up to and would love to work with people on successfully baking naturally leavened and freshly milled breads in a home kitchen.
Randy is part of the team that operates our stone mill several times a week. Already being a home miller, just like his partners in milling, Kyle and Hazim, helped him hone in on the right settings faster since he had a feel for the characteristics of freshly milled flour. They're working together to change some of our existing recipes over to freshly stone-milled whole grain flour, when we think it makes sense, and to create new breads that highlight a variety of grains. The whole wheat flour in our signature Farm loaf is the latest upgrade. A freekeh (smoky wheat) fougasse and whole wheat focaccia with roasted vegetables are coming next. We all look forward to those!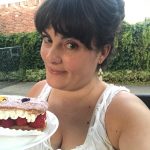 Sara grew up in metro Detroit making her own birthday cakes and dreaming of a career in baking. At age 17 her path began with the Schoolcraft College Culinary Arts program, and at 18 she got her first job in the field right here in the pastry kitchen of Zingerman's Bakehouse. That work evolved over a couple of decades to include baking, customer service, cooking, project management, copywriting, and much more. She even helped to create BAKE! and this blog! Today, Sara leads the creative team at Zingerman's Service Network, supporting the blogs, websites, copywriting, packaging, and other marketing for Zingerman's Community of Businesses. Sara remains a die-hard fan of Pecan Pie, Pavlova, Paris Brest, Patti Pockets, and other desserts that start with 'P.'