If you know Zingerman's, you know we love finding out where our food came from. The story behind where it got its name, for instance, is often a forgotten tale. Did you know cupcakes have a history?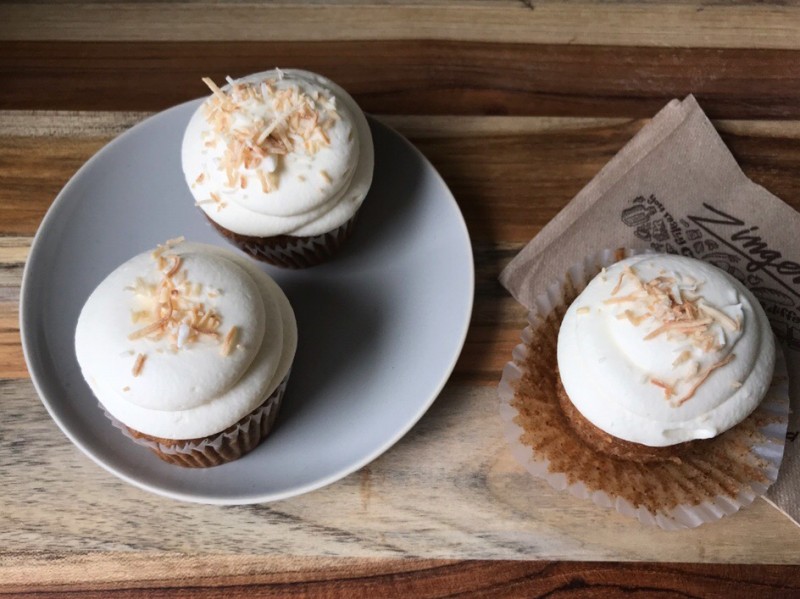 These precious little pastries date back to a published recipe in 1796 calling for a light cake batter to be baked into small cups. Often times small clay pottery or ceramic ramekins were used, as the metal muffin tins and paper liners we use today were not yet available. Later recipes called for measuring all the ingredients in even cups to make cup cakes. Also known as 1234 cakes or quarter cakes, the cake recipe was comprised of 1 cup of butter, 2 cups of sugar, 3 cups of flour, and 4 eggs. A baker would call this a cup cake, whereas, for a pound cake the ingredients were weighed. Fascinating right?! (Can you tell that we really love this stuff?!)
And who doesn't love a cupcake?! It seems everyone does, probably because they're like a party in the palm of your hand. They can be passed around at parties, no knife required. Plus, one cupcake is the perfect gift to lift someone's spirits. The English refer to them as fairy cakes. Pretty accurate and sweet, we think, and we love having fun with our food. And we know how people somehow get really excited at the sight of miniature food.
If you, too, can't resist cupcakes, we invite you to join in our little cupcake-making party at BAKE! where you'll learn from the baking pros and go home with our Zingerman's Bakehouse cake, buttercream, and fondant recipes. Together we'll do a little baking and a lot of decorating, as you create your own tasty and cute-as-a-button cakes. First, you'll bake our moist and scrumptious recipe for vanilla buttermilk cake. Next, we'll demonstrate how we make our fluffy vanilla Swiss buttercream with a whipped egg white and sugar meringue. Then, we'll show you different ways to use both vanilla Swiss buttercream and dark chocolate French buttercream for piping on top to cover your freshly baked cupcakes.
And the fun really starts when you use our made-from-scratch fondant (ours is really delicious—we promise!) to decorate what you've made. This fondant melts in your mouth, tastes like sweet vanilla, and opens up a world of decorating possibilities. You'll have plenty of time to let the creativity flow onto your cupcakes as you create your own designs and make your own shapes. We think you'll be eager to show off your cake art to your friends, family, or coworkers when you're done with class. Watch as everyone gobbles them up like kids in a candy store or a cupcake shop as it were. Like all our cakes at Zingerman's Bakehouse, we believe in cupcakes that taste as good as they look. So be sure to enjoy your cakes responsibly, at room temperature for maximum flavor and ideal texture.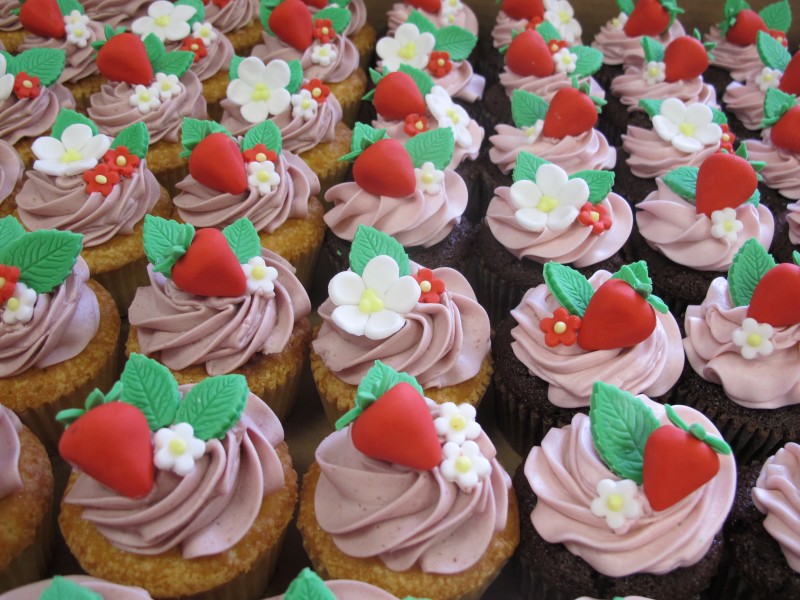 Ready to join us? Reserve your spot here! You'll leave BAKE! with Zingerman's Bakehouse cake, buttercream, and fondant recipes; the knowledge to recreate them at home; ONE DOZEN CUPCAKES(!) you made in class; and great coupons. See you soon!
By Sara Hudson, Marketing Coordinator for Zingerman's Community of Businesses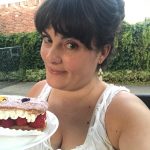 Sara grew up in metro Detroit making her own birthday cakes and dreaming of a career in baking. At age 17 her path began with the Schoolcraft College Culinary Arts program, and at 18 she got her first job in the field right here in the pastry kitchen of Zingerman's Bakehouse. That work evolved over a couple of decades to include baking, customer service, cooking, project management, copywriting, and much more. She even helped to create BAKE! and this blog! Today, Sara leads the creative team at Zingerman's Service Network, supporting the blogs, websites, copywriting, packaging, and other marketing for Zingerman's Community of Businesses. Sara remains a die-hard fan of Pecan Pie, Pavlova, Paris Brest, Patti Pockets, and other desserts that start with 'P.'