Cheesecake already has a reputation for being an indulgent treat, but our halvah cheesecake is on a whole other level. We went all out on this one, swirling together vanilla bean tahini and chocolate cheesecake fillings, pouring it over chunks of rich halva and baking it atop a chocolatey brownie crust. We're always looking for more places to add our fan favorite Zingerman's Magic Brownies. Our Halvah Swirl Cheesecake is the new definition of indulgence! We're sharing the recipe so you can serve up a slice to wow your guests, or to reward yourself. We think you deserve it.
Unfamiliar with wonders of Halvah? Our friends at Hebel & Co, a family owned maker in California, describe it like this:
"Generally speaking, halva is the combination of a seed or nut butter and a sweetener. But the real magic lies in the process and technique; it's what creates the unique texture that is halva. In many regions of the world, one has to apprentice to become a halva master! Passed down from generation to generation, it's a skill that requires dedication, and strong shoulders. Architecturally speaking, it's a fascinating work of science and chemistry. We like to explain the texture as sort of a flaky, cottony, crispy, airy, melt-on-your-tongue lusciousness." Read more.


At Zingerman's Bakehouse, we always say you really can taste the difference. Using great ingredients is key to really great results in the kitchen. We make our Halvah Swirl Cheesecake with our own Zingerman's Bakehouse Black Magic Brownies, Zingerman's Creamery farm cheese, and Hebel & Co halva, in addition to the usual suspects–high quality chocolate, butter, cream and vanilla.
Download & Print Recipe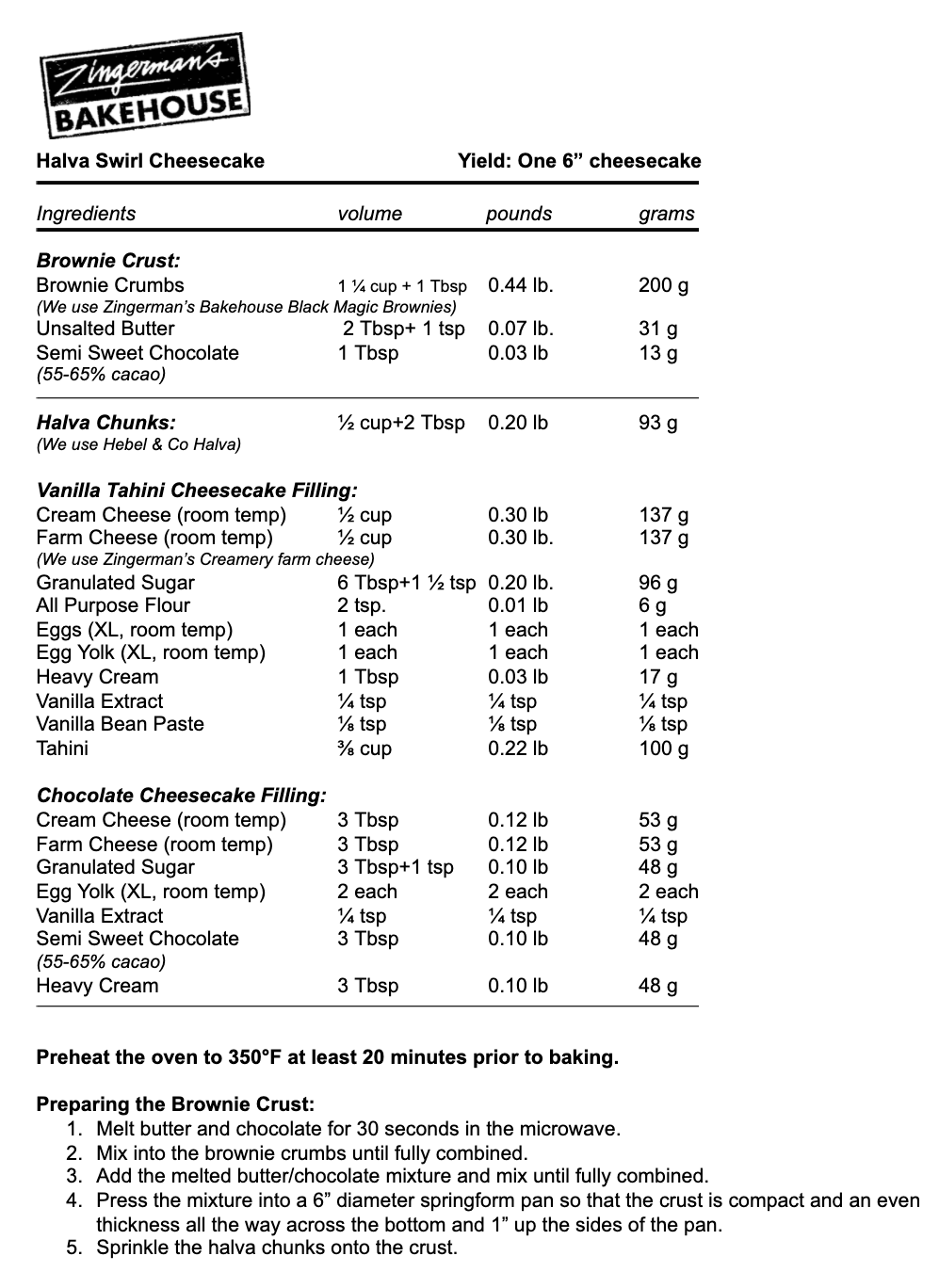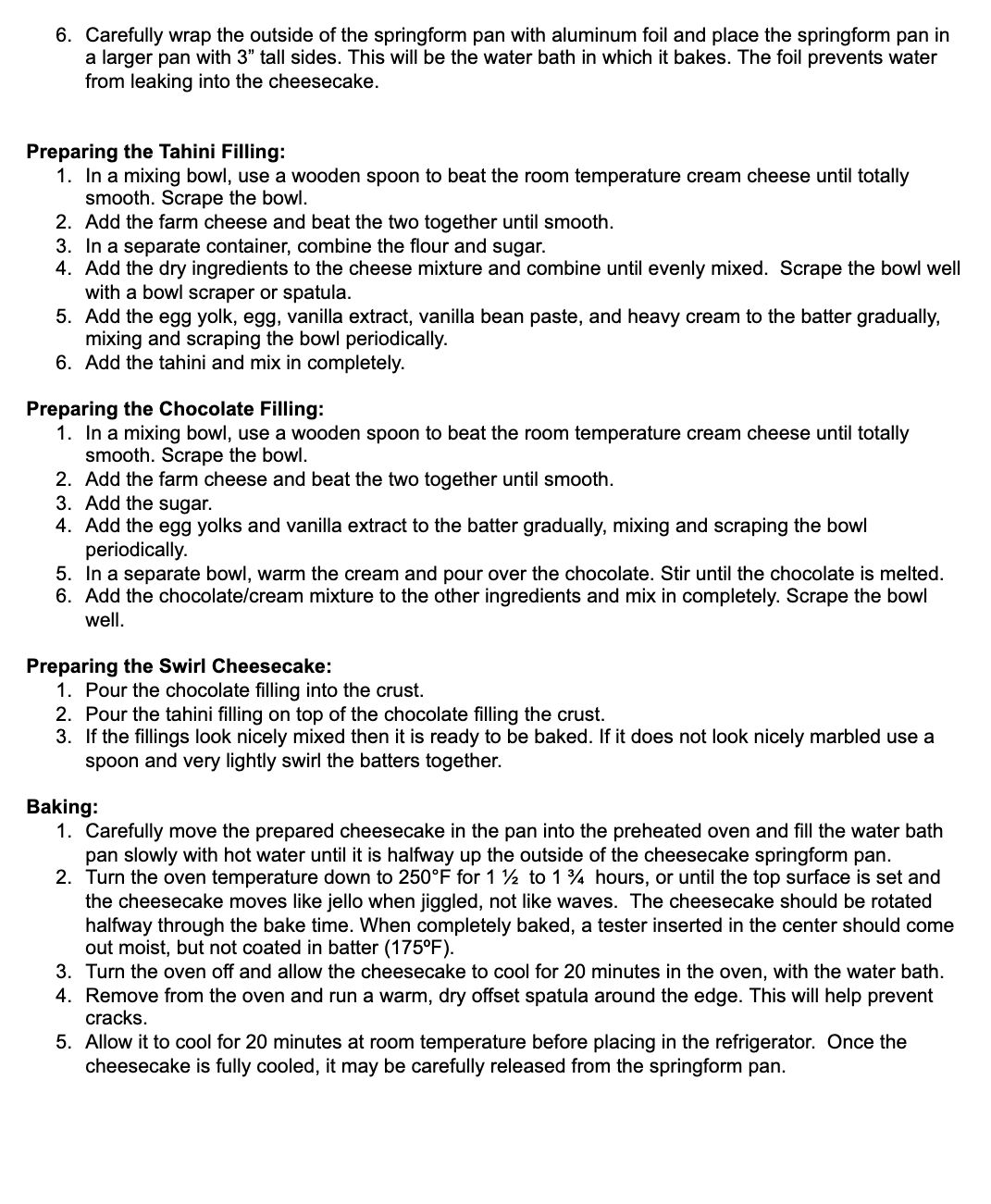 Download & Print Recipe
Looking for more baking inspiration? Find additional Zingerman's recipes on our blog.
In need of some guidance in the kitchen? Join one of our virtual baking classes.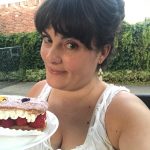 Sara grew up in metro Detroit making her own birthday cakes and dreaming of a career in baking. At age 17 her path began with the Schoolcraft College Culinary Arts program, and at 18 she got her first job in the field right here in the pastry kitchen of Zingerman's Bakehouse. That work evolved over a couple of decades to include baking, customer service, cooking, project management, copywriting, and much more. She even helped to create BAKE! and this blog! Today, Sara leads the creative team at Zingerman's Service Network, supporting the blogs, websites, copywriting, packaging, and other marketing for Zingerman's Community of Businesses. Sara remains a die-hard fan of Pecan Pie, Pavlova, Paris Brest, Patti Pockets, and other desserts that start with 'P.'