Breaking bread together will never be the same…
Our latest bread has a very short ingredient list (that's usually how we roll, pun intended) but still manages to be a flavor powerhouse. It contains just wheat flour, rye flour, filtered water, sesame seeds, and sea salt. Truth be told, there are two not-so-secret ingredients the FDA won't allow us to legally declare. First, there's magic. The magic that comes from our sour starter that we use to make our naturally leavened breads without added yeast. Second, is time. In all this bread takes 36 hours to make, if we're going to let maximum flavor develop in the starter and the dough that is. And of course, we wouldn't have it any other way.
The loaf gets its name from the heirloom variety of wheat that is milled to make the flour, called Turkey Red. This particular Turkey Red crop was grown just for Zingerman's Bakehouse by Ed Hill at the Hill Family Farm in Xenia, Ohio. He called regularly to give us updates as it grew and was harvested. The wheat was then stone-milled in Traverse City by our friend Bill Koucky at Grand Traverse Culinary flours. While it is not a whole wheat flour, it is a high extraction flour, meaning some parts of the wheat berry are left in after milling. A whole wheat berry kernel is composed of bran, germ, and endosperm. Leaving some bran and germ in this flour contributes to its flavor and nutritional characteristics.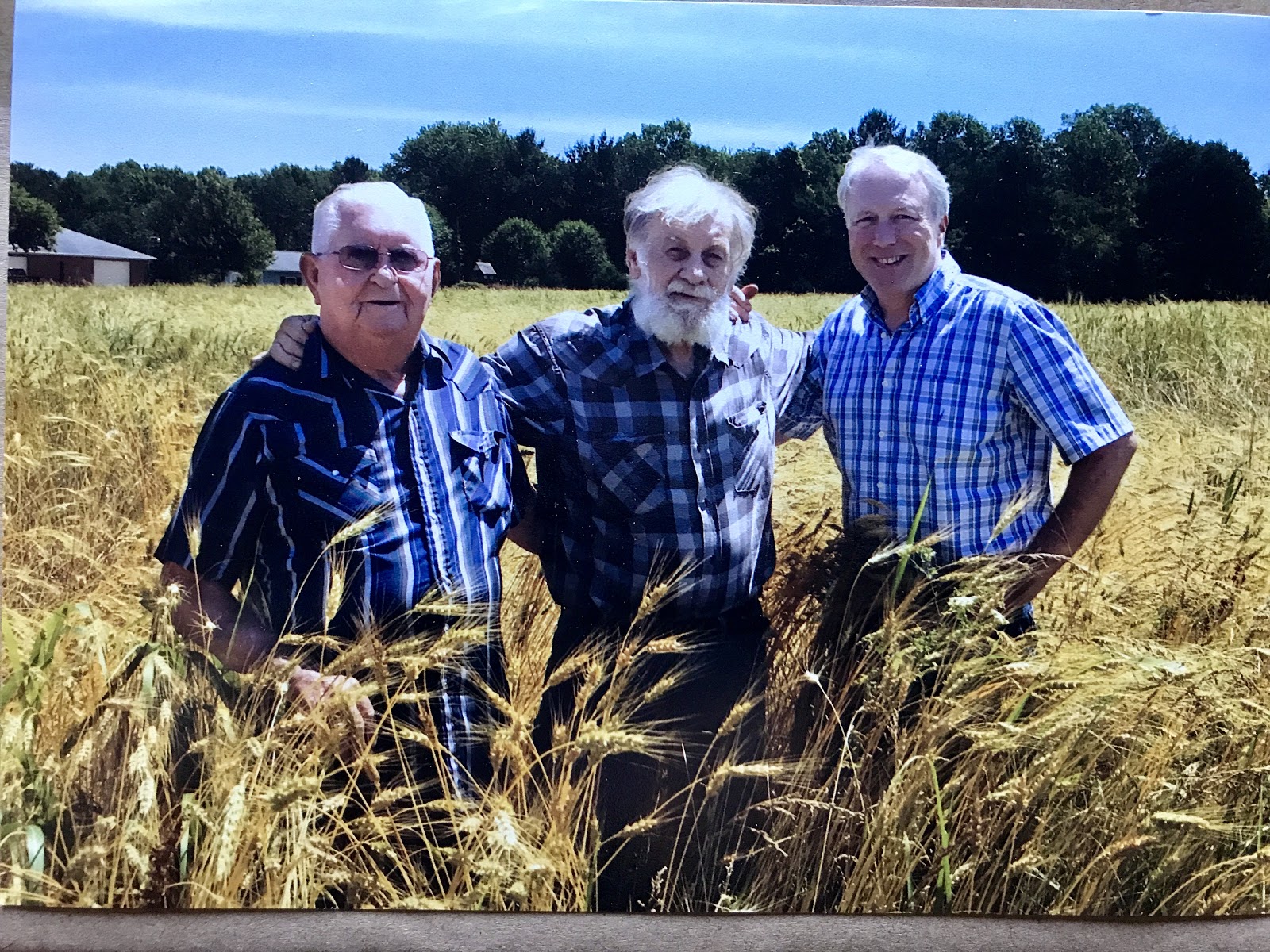 Turkey Red, a hard red winter wheat, was a variety brought over to the U.S. by Mennonites in the 1870's and was the widely grown variety until the 1940's when the modern varieties started taking over (Slow Food, USA). The flavor is reported to be more complex than the modern hard red winter wheat with good baking characteristics. This wheat variety can be traced back to Crimea, Ukraine and earlier to Turkey, south of the Black Sea.
As we mentioned, like most of our breads this one is naturally leavened, meaning we do not add any commercial yeast. We begin with building a relatively quick and sweet levain using our powerful and 'spicy' rye sour with flavor already in mind. Our bakers also scald some of the Turkey Red flour we use for our mix, with very hot water. By the way, we tested this bread with and without the scald, and like we always say… you really can taste the difference! This extra step helps bring in extra moisture and sweetness to the dough, thanks to natural enzymatic activity that happens in the scald. After a short mix on day one, the dough gets a brief warm fermentation followed by a long overnight cold fermentation, which help build flavor and further enhance the digestibility of this bread. On day two we bench it, shape it, score it and bake it. Each sesame coated dough is hand-shaped and snipped with scissors by our dedicated bakers. No turkeys were harmed in the making of this bread!
Eating this bread is truly something special. It has earthy notes and a very pleasant, mild, almost spicy tang inside and out, and of course big, toasty sesame flavor. It all comes together for a very special bread with a full flavor. The texture satisfying, chewy with a crunchy sesame crust and a very moist tender crumb.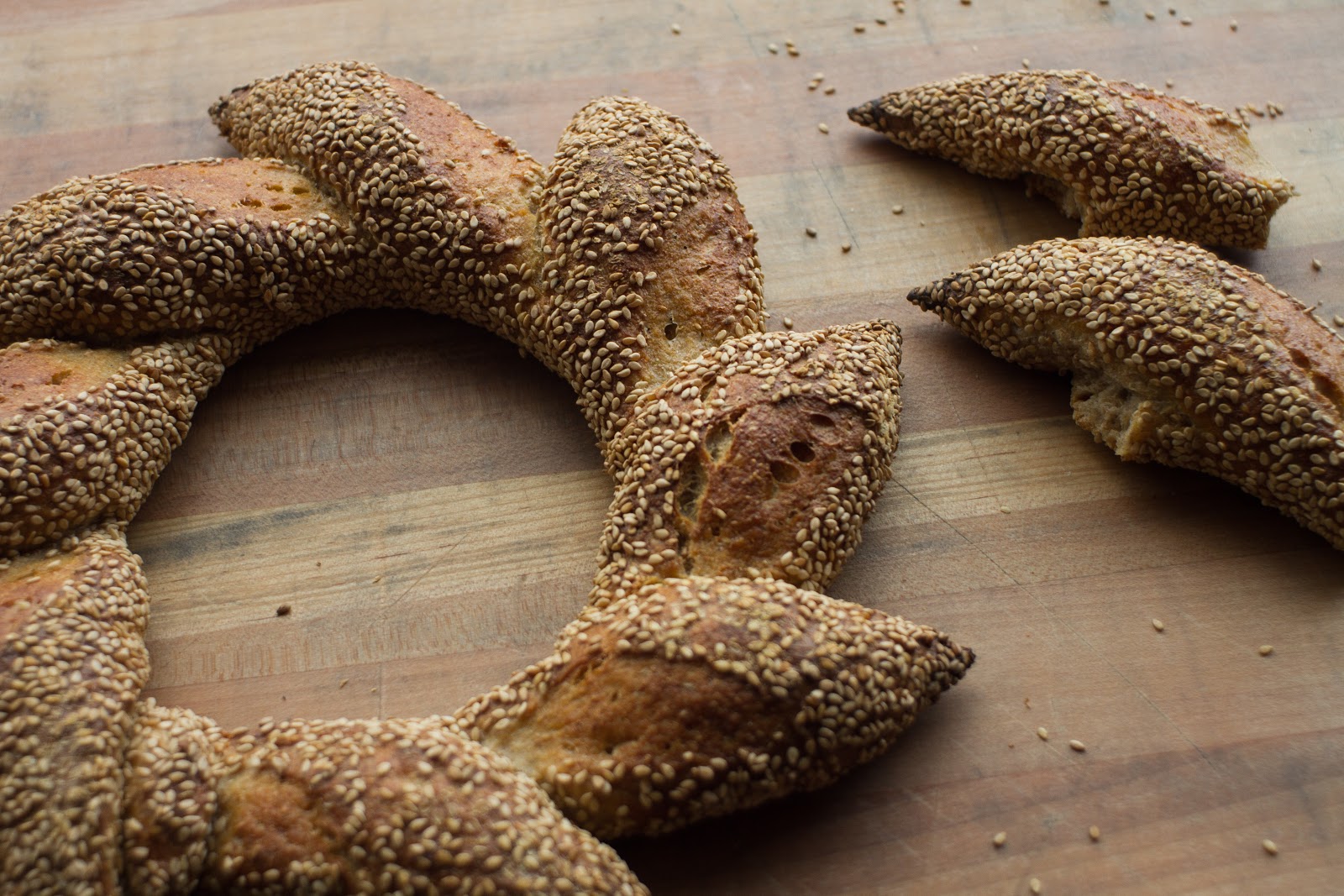 For us, flavor always comes first, but this one sure is pretty to look at, too! The shape and cut of our Turkey Red Wreath is very decorative. It will be a beautiful addition to your kitchen counter and Instagram feed. It immediately ups the flavor and festive factor of any meal, dinner party, or holiday celebration. It pairs well with soups, roasted meats and vegetables, and cheese boards. Since the wreath design has eight "leaves" you can easily tear and share, it really invites you to break bread together. A bread that pleases the palate AND brings people together. We like that.
-Sara Whipple, Zingerman's Bakehouse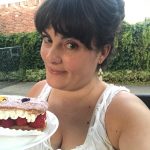 Sara grew up in metro Detroit making her own birthday cakes and dreaming of a career in baking. At age 17 her path began with the Schoolcraft College Culinary Arts program, and at 18 she got her first job in the field right here in the pastry kitchen of Zingerman's Bakehouse. That work evolved over a couple of decades to include baking, customer service, cooking, project management, copywriting, and much more. She even helped to create BAKE! and this blog! Today, Sara leads the creative team at Zingerman's Service Network, supporting the blogs, websites, copywriting, packaging, and other marketing for Zingerman's Community of Businesses. Sara remains a die-hard fan of Pecan Pie, Pavlova, Paris Brest, Patti Pockets, and other desserts that start with 'P.'