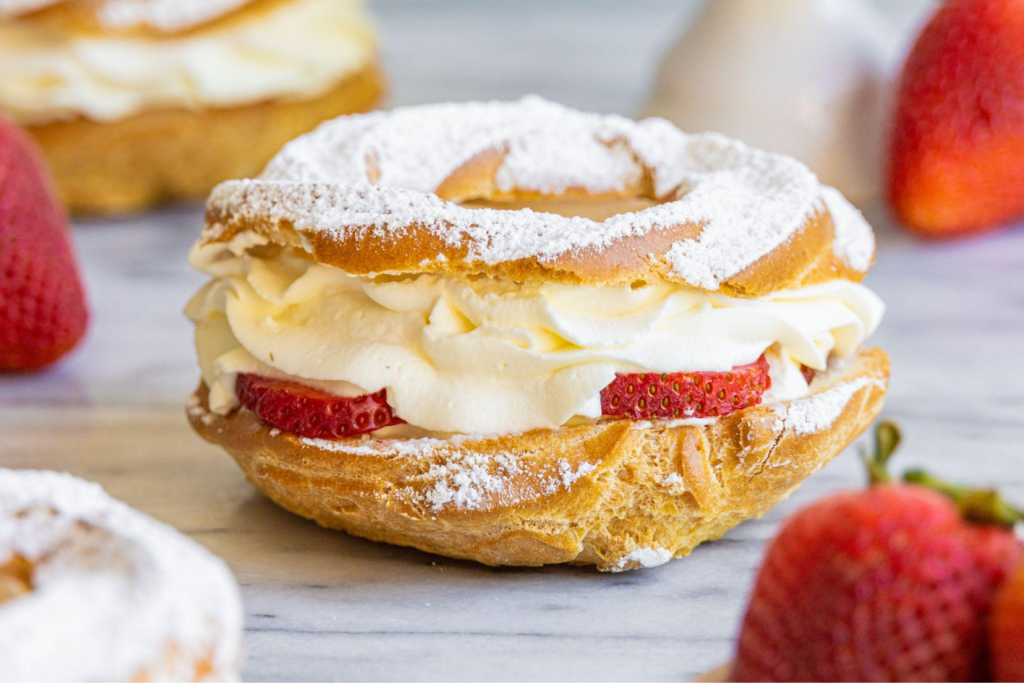 Here at the Bakehouse, we love French bread and pastries! For over 20 years we've been putting our own spin on a whole host of hand-made, traditional classics from flaky, tender croissants and crisp, airy baguettes to luscious pastry-cream-filled eclairs, and sweet, buttery palmiers. And over at BAKE!, our hands-on baking school for home bakers, you can learn how to make all these French classics and more—Gâteau St-Honoré, sweet and savory profiteroles (cream puffs), Opéra Cake, and Bûche de Noël (Christmas log) anyone?—in our in-person and virtual classes. Yet the pièce de résistance of our love affair with traditional hand-made French pastry has to be our light and refreshing Paris Brest, the perfect summer-time dessert we've been showcasing all this month as our Cake-of-the-Month special. To make our own unique spin on this French classic, we pipe a ring of pâte à choux (pronounced, pot-a-shoo); bake it till it's light, airy, and golden brown; then we split the ring in half horizontally; fill it with our vanilla bean pastry cream, whipped cream, and fresh summer strawberries; and finish it off with a lavish dusting of powdered sugar. What's not to love?
So what's with the name Paris Brest?
Folks coming into the Bakeshop often find the name intriguing, with some wondering what this tasty, French pastry has to do with Paris, France's capital city, and if Brest might be a misspelled nod to a certain part of a woman's anatomy. Well, I'm here to shed some historical light on the pastry's origin and how the Paris Brest (pronounced "pah-ree-breast") came by its name. 
Some History & Lore
The delectable Paris Brest, made with pâte à choux and crème pâtissière (pastry cream), traditional mainstays of French pastry making that date as far back as the 16th century (more about this in a future blog post), was first created in 1910 by French pastry chef Louis Durand at the family pâtisserie he had opened just three years prior in the village of Maisons-Lafitte located in the northwestern outskirts of Paris.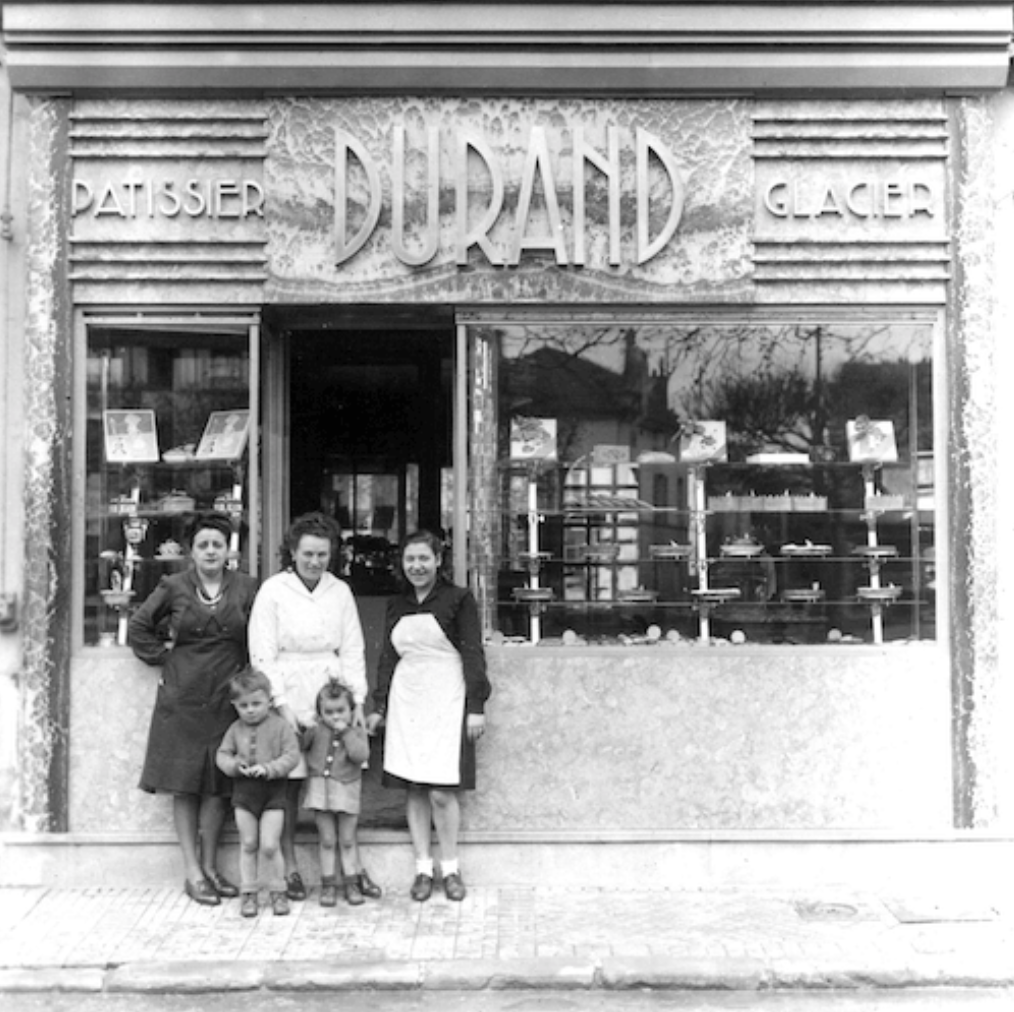 Its creation had come at the behest of the renowned French sports journalist and newspaper editor Pierre Giffard, who in 1891, hoping to encourage cycling and to promote his daily publication, Le Petite Journal, along with his newly minted history of bicycle development, La Reine Bicyclette (1891), started a 1,200 km- (750-mile) bicycle race from the capital city of Paris, west to the port town of Brest in Brittany on France's Atlantic coast, and then back to Paris.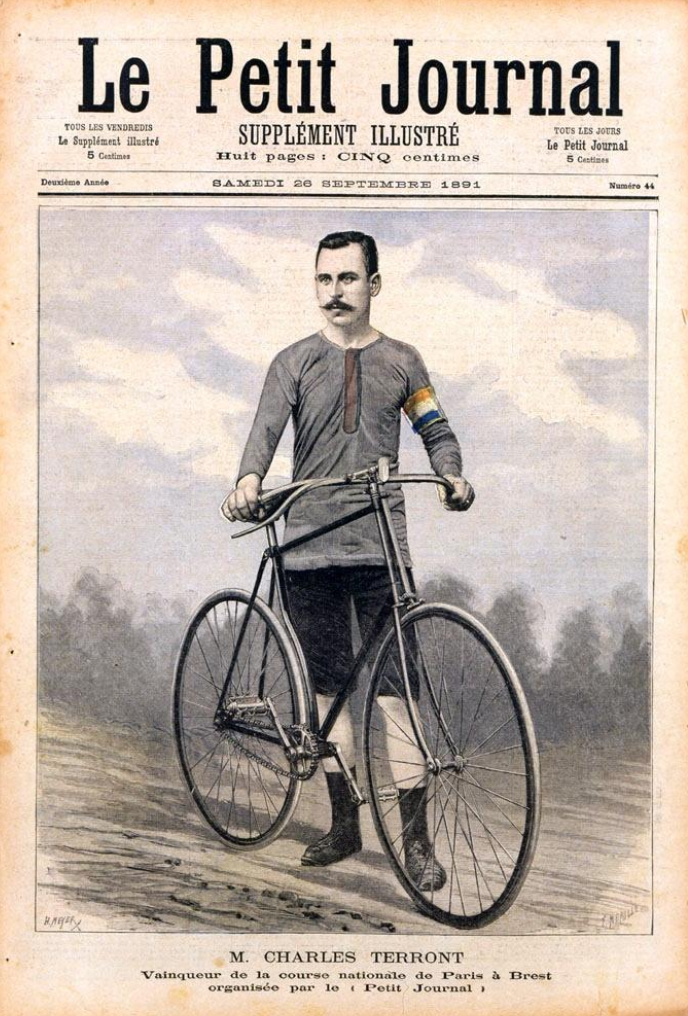 Professional riders were challenged to complete the race in under 90 hours. Seeking to build more attention to the Paris-Brest-Paris professional cycling race, nineteen years after its inaugural run, Giffard sought out Durand, the local pastry chef, whose family pâtisserie just so happened to be along the race route, to create a pastry to help promote and commemorate what is now known as the oldest long-distance cycling road race and an influential precursor to the more well known Tour de France.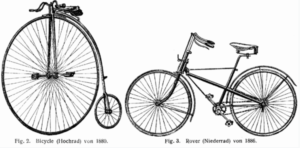 Taking the wheel of the recently minted Modern Safety bicycle, which by the late 1880s had made the Penny Farthing high-wheeler obsolete, as his inspiration, Durand baked up a crisp, almond-studded ring of pâte à choux that he split in half horizontally, then filled liberally with hazelnut crème mousseline—a heady mixture of vanilla pastry cream, hazelnut praline paste, and whipped butter—and finished with a dusting of powdered sugar. (Hazelnuts grow wild in North and Western France and have long been a popular addition to French pastries and cakes). 
The intention behind the pastry's circular shape, coupled with the piping of the hazelnut crème mousseline filling with a fluted tip, was to evoke a modern bicycle wheel, spokes and all. The pastry soon became a big hit among the professional Paris-Brest-Paris race riders and cycling enthusiasts alike, partly because of its energizing, high-caloric value and its intriguing name.
Legend has it that riders, spent from the grueling long-distance race, were showered with Paris Brest pastries as soon as they crossed the Paris finish line to replenish their energy. And while the 60-year run of Giffard's Paris-Brest-Paris bicycle race for professional riders ended decades ago—the last race was in 1951—the Paris Brest pastry he commissioned to promote the race lives on to this day. Pâtisserie Durand, which is still owned and operated by the Durand family in Maisons-Lafitte, features the Paris Brest as its signature pastry, claiming it alone has Louis Durand's precise recipe, but there are now thousands of iterations of the beloved pastry the world over. So popular has the Paris Brest become, the food website Eater, in an article profiling how American pastry chefs have put their own spins on the French classic, believes it could possibly eclipse its popular cousin, Crème brûlée, as our favorite French dessert!
Here at the Bakehouse, we've been making our own take on the classic Paris Brest for more than twenty years now, and it has since become a favorite of Managing Partner Amy Emberling's. And this month, it made its first debut as our Cake of the Month. There's still time this week to enjoy 20% off individual and large Paris Brests through July 31st. Stop by the Bakeshop to pick one up or order one online while the going is good! 
HUNGRY FOR MORE?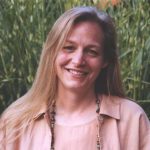 After a long, established career as a Ph.D. art history scholar and art museum curator, Lee, a Michigan native, came to the Bakehouse in 2017 eager to pursue her passion for artisanal baking and to apply her love of history, research, writing, and editing in a new exciting arena. Her first turn at the Bakehouse was as a day pastry baker. She then moved on to retail sales in the Bakeshop, followed by joining the Marketing Team and becoming the Bakehouse's designated culinary historian. In addition to her retail sales and marketing work, she's a member of the Bakehouse's Grain Commission, co-author and editor of the Bakehouse's series of cookbooklets, and a regular contributor to the BAKE! Blog and Zingerman's Newsletter, where she explores the culinary, cultural, and social history and evolution of the Bakehouse's artisan baked goods.