Sometimes when you care about something so deeply, it becomes ingrained into your DNA—an integral part of who you are, so much so that you forget to regularly talk about it and share why it matters so very deeply. As a result, those who know you really well might be well-acquainted with this aspect of your personality, but newer connections might not even be aware of it. For us here at the Bakehouse, that represents our love of naturally leavened bread (aka sourdough) and why we're grateful for Sourdough September. I'm getting a little ahead of myself though, let me back up for a minute.
Since 1992, we've been committed to being the best bakery we can imagine. Back then, we started with baking 8 breads—4 of them naturally leavened, or naturally fermented.
Those naturally leavened breads all begin with sourdough starters, which are kept alive and fed daily, and don't have any commercial yeast added to them. These breads start with the fewest ingredients, but as a result of lengthy fermentation times (anywhere from 14 to 18 hours), they have the most complex flavors.
(Read more about fermentation and naturally leavened breads in managing partner Amy Emberling's blog post about the topic. I was convinced that we published it a couple of months ago, but no, it's been nearly a year, further proof that we could be talking about sourdough more regularly.)
Our bread lineup has expanded and changed over the years, but our commitment to naturally leavened breads has only grown, we now bake nearly 20 of them. Of course, with that many types of sourdough breads, they don't all taste alike, and they aren't all even sour. On the tangy side of the spectrum, you'll find our Better than San Francisco Sourdough and Farm, while our newest bread, State St. Wheat, isn't sour at all. Sourdough breads can even be sweet, like our Cinnamon Raisin and Chocolate Cherry breads. 
What is Sourdough September
Fully fermented breads offer an unparalleled experience in terms of flavors, textures, and aromas (not to mention nutrition and digestibility), which is why we're excited about the Real Bread Campaign's Sourdough September—an annual international celebration of genuine sourdough and people who make it. Every September, since 2013, they're focused on helping everyone around the world discover that "life's sweeter with sourdough!"
We couldn't agree more, so this year we're joining in the celebration. But first, what exactly counts as sourdough? The Real Bread Campaign says sourdough bread must be:
Made without any additives 

Leavened only using a live sourdough culture, without the addition of commercial yeast or other leavening agents, e.g. baking powder

Made without using other ingredients/additives as souring agents or as sourdough flavoring, e.g. vinegar, yogurt, or dried sourdough powder
Our naturally leavened breads are right in line with these guidelines. And, although we've been baking using traditional methods like this from the very beginning, it's been exciting to see a surge in interest for sourdough this year—both with folks baking it at home and looking for it at bread bakeries like ours.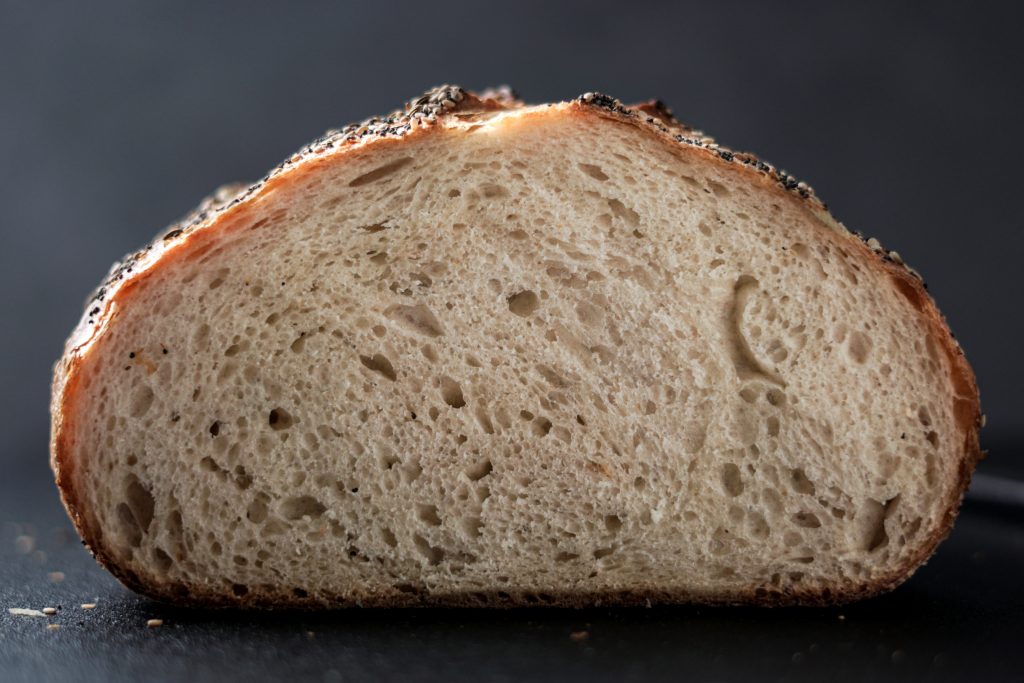 How we're celebrating
Farm bread by Antonis Achilleos

We're featuring our famed Farm loaf as our bread of the month. It has a thick crust and soft white chewy interior with the flavor of toasted wheat. We make this bread with just organic flour, water, sea salt, our natural sourdough starter, and time. Sourdough September price—$4.75

Normally, for most months of the year, we feature one bread at a special price, but for Sourdough September, we're discounting a few of our other favorite sourdough breads, too:
Chocolate Sourdough (Baked Mondays, Tuesdays, & Thursdays)—was

$7.99, now $6.99

True North (Baked Wednesdays, Fridays, & Sundays)—

was $7.99, now $6.99

Country Miche (Baked Mondays, Wednesdays, & Saturdays)—was $9.99 or $19.99, now $8.99 or $17.99, for the 2-pound and 4-pound loaves, respectively
How you can get involved
Head to

the Real Bread Campaign's website

to learn more about their organization

Better Than San Francisco Sourdough

and Sourdough September.

Take advantage of our month-long specials and our birthday deals.

Create your own sourdough starter from scratch—we outlined our method

on our blog

and on

Instagram

.

Share your Sourdough September activities on social media. To make sure that both we and The Real Bread Campaign see your posts, tag us in your relevant social media posts—@RealBreadCampaign and @ZingermansBakehouse. And then add hashtags:

#SourdoughSeptember       

#SourdoughSelfie—if it's a photo of yourself with a loaf of genuine sourdough bread you've baked or purchased

#SourdoughNewbie—if you had not baked sourdough before this time last year
#zingbookbakers—if you're baking a loaf of naturally fermented bread from our cookbook
And best yet, enjoy a piece of naturally leavened bread. Savor the taste, texture, and more than 12,000-year-old human ingenuity.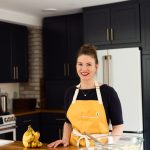 Lindsay-Jean Hard's passion for sustainability and education at the University of Michigan went on to inform and inspire her in many ways from going to extreme lengths to recycle at a post-college job to creating her cookbook, Cooking with Scraps, a labor of love inspired by her Food52 column of the same name. Today, she strives to convince everyone she meets to try eating banana peels and works to build and connect new communities as a marketer at Zingerman's Bakehouse in Ann Arbor, Michigan.