Amanda knew the food life was for her after spending time with her Uncle Don, a chef, in a professional kitchen for a 3rd-grade career project. 
"I was hooked! The cookies and milk that he had at his fingertips for a mid-shift snack didn't hurt in the decision either," Amanda said. 
Even before that fateful project, the seeds of the joys of the culinary world were planted when Amanda spent time in the kitchen with her Grandma Benson making treats for loved ones.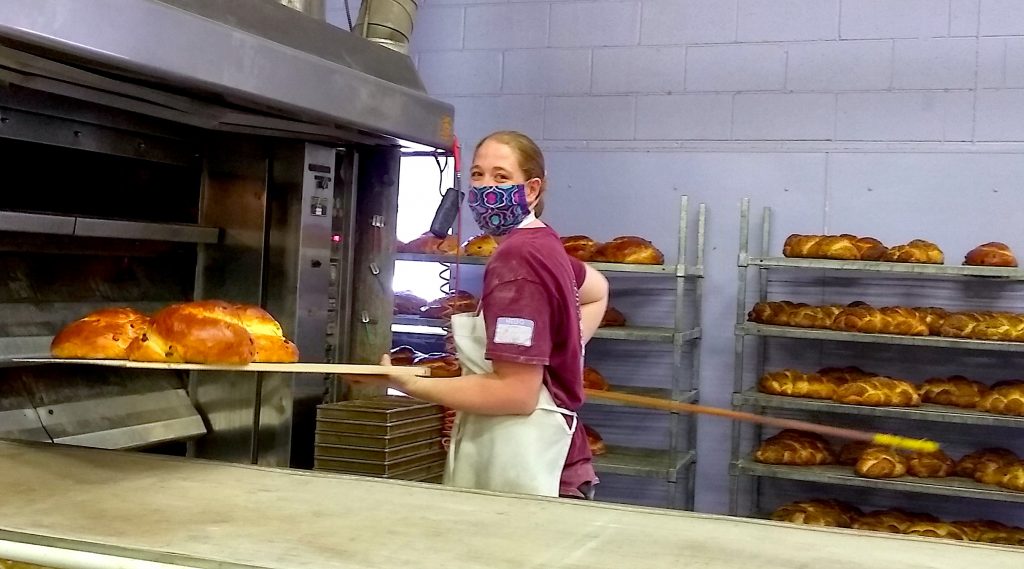 After earning her degree in baking and pastry at Johnson and Wales University, Amanda worked as a bread baker at Bouchon Bakery in Napa, California, and Clear Flour Bread in Boston, Massachusetts. After spending time pursuing her education and sharpening her baking skills on both coasts, it was family that led her back to Michigan.
"Growing up in Michigan, Zingerman's has always been on my radar as a possible place to work… I came and spent a couple days at the Bakehouse before applying and could see the thought and detail put into the bread. It was a win-win—a place where I could make bread while also moving back towards my family," Amanda said.
EXPERIENCE & GROWTH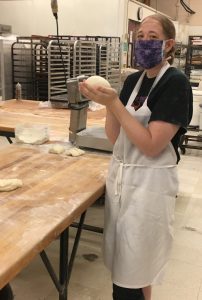 After visiting and working at different bakeries across the country, Amanda brings diverse knowledge and experiences to the Bakehouse. Amanda also brings the Bakehouse her status as a Certified Bread Baker from the Bread Bakers Guild of America. In 2016, the Bread Baker's Guild created a certification that includes a 100 question written exam and a 2-day practical baking exam for demonstrating bread expertise. Only 26 bakers in the country are certified, and Amanda was the first!
"I love making bread, from start to finish. From milling, mixing, shaping, and baking. I love to be involved in all aspects of the production process. Coming to Zingerman's allowed me the opportunity to grow as a leader and get into management. I have really enjoyed getting the opportunity to learn this new aspect of the business," Amanda said. 
PRODUCTION & FMWG!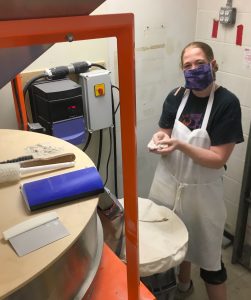 Amanda is an active member of the Bakehouse's Grain Commission where she offers a production perspective and helps lead the incorporation of freshly milled whole grains (FMWG) into bread production. She helps the team determine the "how" of working new items into production, performs tests, and communicates upcoming production changes to the staff. 
"Working at the Bakehouse has allowed me the opportunity to learn about milling and how to incorporate freshly milled flour into products to elevate the flavor. Milling flour is much easier than you think. More people should try doing it. It brings great flavor to baked goods!" Amanda said.
Getting to Know Amanda: The Lightning Round
What's your favorite Bakehouse thing to bake? to eat?
I love baking French Baguettes. There are only four ingredients. They seem so simple, but yet they are so complex. What I like to eat changes all the time. My favorite pastry is the Chocolate Raisin Babka. My favorite bread is Chocolate Chunk Sourdough, right now. 
Do you have any favorite stories about customers or staff?
In the bread bakery, I feel like we really are a team. We come together to make so much bread that it amazes me sometimes that we pulled it off and we did it so well. Every person along the way had to do their job right, the milling, the mixing, the shaping, and the baking to create a great loaf. Most days we do it while laughing and listening to music. I was not part of a lot of sports teams in my life, but I do feel like I'm a part of one now. At the end of our weekly staff huddle, we put our hands in the middle, count "1,2,3" and all together yell "BREAD".  
Interesting fact about you?
I earned my Private Pilot's License over a year ago!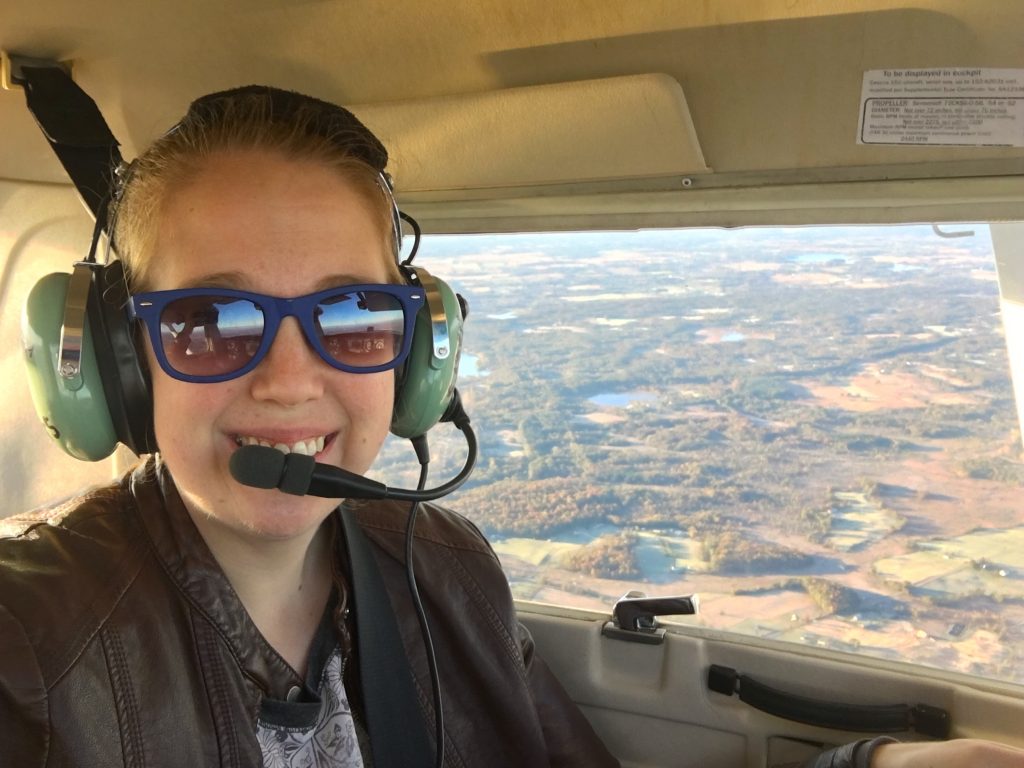 I also really enjoy volunteering, and do so weekly at a food pantry in Ypsilanti. Working in the food industry we are so lucky to be able to enjoy such great food, but you also see the extra food. I really believe that there is enough food in this world that everybody should be able to feed their family and themselves.
What's next for you? for the Bakehouse?
Next, we are getting ready for the Holiday season. We are excited to bake a lot of bread for Thanksgiving and Christmas and everything in between.