Jaison Restrick began working at the Bakehouse as a fresh-faced teenager in need of a summer job. We're excited to share that twenty-some years later, Jaison has joined Amy Emberling as a Managing Partner of the Bakehouse. Talk about a life-changing summer job!
Jaison likes to say that he's "passionate about food, but also about people," which, if you've ever met Jaison is immediately apparent—he's earnest, engaging, and sincere in every interaction. He firmly believes the culture we build and sustain here at the Bakehouse directly impacts the quality of work we do, noting, "The experience we provide to our guests makes the delicious food we make taste even better." Needless to say, we're excited about Jaison's continued impact on the Bakehouse in this new role, and can't wait for you to get to know him a little better.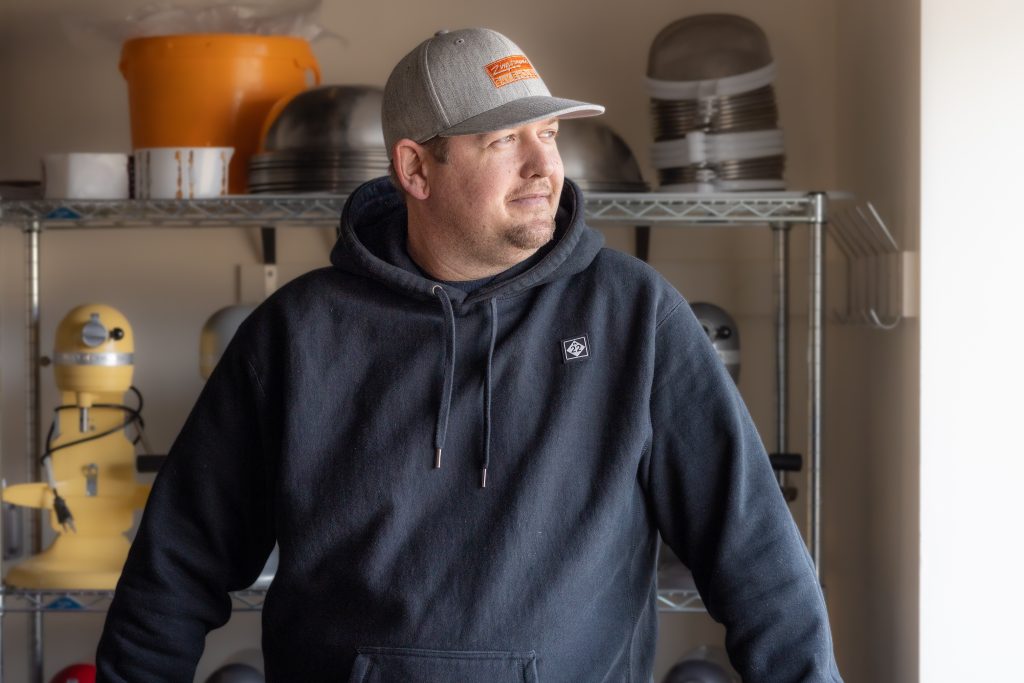 You've been at the Bakehouse for quite some time now! Can you tell us a little bit about that journey—what brought you to the bakery and the different roles you've held here?
I began working in the Bakeshop as a summer job when I was 17 years old. My father's best friend was working at the bakery and suggested I apply. As the business grew, I recognized the need for some support in our sorting and delivery area and began sneaking in to sort bread during downtime in the shop. What began as a covert attempt to help my colleagues naturally transitioned into my full-time work for several years. 
As I continued to yearn for learning new skills and jobs in the bakery, I spent time in our savory kitchen during its infancy and then moved into our wholesale service department where I eventually took my first leadership role. After some years of managing the wholesale office, I wanted to do more and took on managing our delivery department in tandem. 
Then, after about 13 years of work at the bakery, I decided to leave and experience other work environments. This hiatus and journey really solidified what a special place the Bakehouse was. I was eager to make my way back and was lucky enough to come back to help transition a new leader in our overnight cleaning department. During all of this, I also spent a good chunk of time in our bread bakery helping roll loaves and loading ovens. When there was a need for leadership in our bread bakery, I jumped in and managed the bread production for a couple of years. Then, when we needed a wholesale salesperson, I jumped at the opportunity because I got to talk about baked goods and work with many wonderful customers. I've held this position through the current day while now adding the title of Managing Partner. 
You've become an adult here. Has your relationship to the food changed over time? Do you eat different things now than you did in your early 20s?
Absolutely! I've always loved food. My waistline may lead you to that answer without even having to ask. When I first started at the bakery, I had never had real bread. It was shocking to taste so many flavors in what I always considered just a vehicle for meat and cheese or peanut butter and jelly. The only pastry experiences I'd had were sugary and sweet. Once I realized that those weren't the only aspects of a treat it changed how I looked at desserts and pastries in general. 
In an environment like we have at the bakery, where you are constantly immersed in amazing ingredients and baked goods, it's very hard to not learn to appreciate how special food can be. We also teach "how" to taste food, which has helped me refine my palate over the years. I would've described something as "good" or "ehh" in my 20s. Now I'm searching for lingering flavor profiles, textures, smells, balance, and more—all of which has led to my eating experiences in life being far more enjoyable!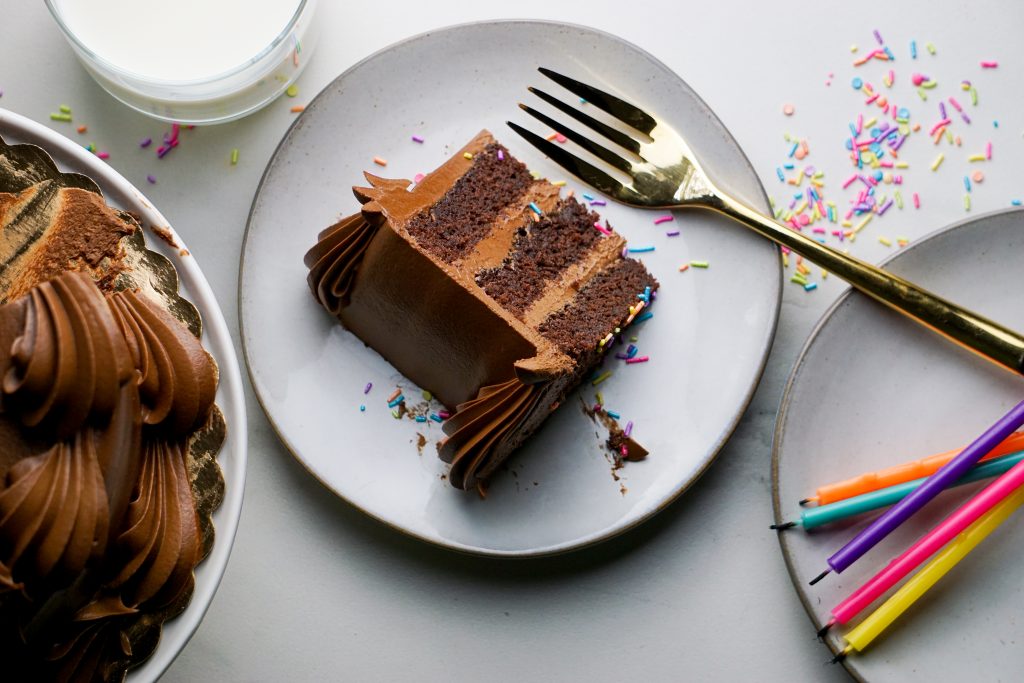 Word is that you've picked up a couple of nicknames over the years. What are they and how did you get them?
I have a couple! "Lugz," comes from a brand of shoes that I often wore as a teenager. And "Jaison YEStrick," coined by Amy, due to the fact I was notorious for finding a way to say yes to all of our guest requests. 
At Zingerman's, hopeful managing partners follow a unique process, called the Path to Partnership, that involves a series of steps and can take months or even years to complete. What made you want to choose this path? 
When I returned to the bakery following my hiatus, I did so with the goal of being an owner in this business one day. I was very committed to accomplishing this goal and am proud to say that I've done it!
Was there anything surprising about the Path to Partnership process or something you learned along the way?
Nothing was too surprising to me because I was very familiar with "the path" but I think it's pretty incredible that our organization shares a potential partner's progress with the entire organization. Where else would a potential owner be asked to provide an opportunity for everyone in the organization (700+ people) to read their personal/professional vision for the future and promote them by asking questions, sharing their feedback, and any concerns?! 
You've been acting like a partner for much of this past year. What's been most rewarding or interesting during this year?
I've been very grateful to have the opportunity to strengthen my relationships with our team at the Bakehouse. As funny as it may sound, the pandemic presented so many unique challenges and in turn, so many unique adaptations that needed to be made. I enjoy a challenge, so along with all the stress everyone has endured, it has also brought me some form of positive energy. Sometimes positive change only happens with a negative catalyst.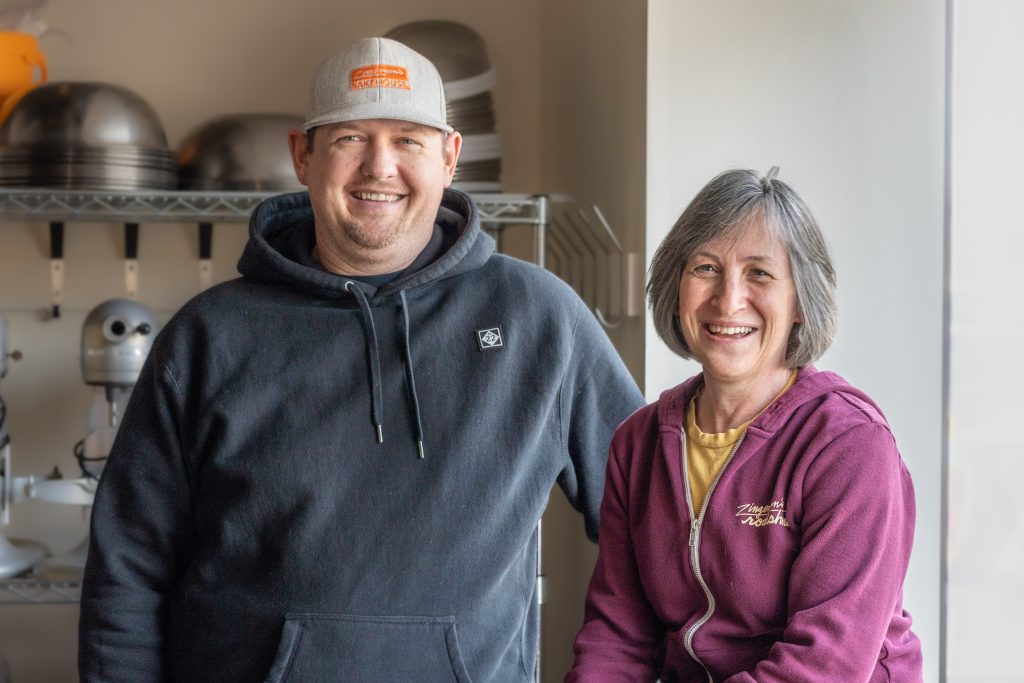 What do you look forward to in the years ahead at the Bakehouse in your new role?
Continuing to learn while working closely with Amy, my new business partner (Still need to get used to the sound of that!). Strengthening my leadership skills. Putting my own touch on the Bakehouse while maintaining the remarkable culture and execution we already have. Providing a rewarding, fun, safe, and opportunity-filled workplace for many people in our community. 
Many people say that they've changed because of their work at Zingerman's. How do you think the culture has impacted you?
I would say that working in the ZCoB has had a massive impact on the human being I am. Working in the organization for my formative years and growing up at the bakery while the Bakehouse was growing up has been a special experience. Just like the business has changed over the years, so have I. It hasn't always been roses and sunshine but neither is life. The challenging times have certainly made me better and I'm grateful to have lived and learned through those times. We've kind of grown together in this neat symbiotic way. I've certainly learned how to practice patience, empathy, and trust because of my time here. 
Jaison, Anything you'd like to say to our great customers?
THANK YOU! Without you, we don't exist. The past two years have only amplified my gratitude to the incredibly loyal guests we have. Seeing these people stand in line to get their hands on the items we work so hard to create, makes that hard work worth every minute. We are also so lucky to have an amazing group of wholesale partners who work hard to represent and share our products outside of the south side of Ann Arbor. Their continued support, and the relationships I've been lucky enough to develop with them, are something I cherish. 
We have to end with this—what are your favorite bread, pastry, cake, and go-to lunch items?
So hard to choose. I flip flop regularly, but here goes for some all-time favorites that I may not eat as frequently these days. 
Bread: Onion Rye
Pastry: Country Scone
Cake: Hunka Burnin' Love chocolate cake
Go-To (Big!) Lunch: 3 Little Piggies salami sandwich, a cup of Kickin' Butternut soup, and a Wheat Berry Salad! (Most times the sandwich gets a few dunks into the soup.)
Hungry for More?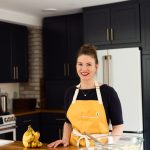 Lindsay-Jean Hard's passion for sustainability and education at the University of Michigan went on to inform and inspire her in many ways from going to extreme lengths to recycle at a post-college job to creating her cookbook, Cooking with Scraps, a labor of love inspired by her Food52 column of the same name. Today, she strives to convince everyone she meets to try eating banana peels and works to build and connect new communities as a marketer at Zingerman's Bakehouse in Ann Arbor, Michigan.