After 15 years of teaching, we've been thrilled to be able to bring our beloved in-person classes to the virtual world. When you join us for live, virtual classes with our professional instructors we want you to have the best experience possible, and that starts right from the moment you sign up! Here are our top 6 tips to help make that happen:
1. One spot = one kitchen
For in-person classes, one spot is for one person. But with virtual classes, one spot is for one kitchen! We know that there may be more than one of you in a home participating in a class, and that's a-okay with us.
2. Check your inbox!
When registering, you'll receive two emails: a receipt and your registration. The registration email contains critical information—a Zoom link and class materials. Note that if you're using Gmail, be sure to read down to the bottom of the receipt email, since most likely the registration email is on the same thread.

3. Read through the grocery & equipment lists ASAP
Make sure you read over the grocery and equipment lists, as well as the class guide soon after receiving them.  Do you have the ingredients you need? Looking over these documents right away will ensure you have enough time to plan your trip to the store.

And, some extra exciting news, we've added a brand-spankin' new feature on our BAKE! site that will make it easier to find and access these class documents. Going forward, when you log into your account and view your classes, you'll see the class downloads right next to the virtual class title. They will be there even after you've taken the class, which is especially helpful if you happen to misplace a recipe.

4. Mark your calendar
Schedule your BAKE! class in your calendar—making sure to adjust for any time zone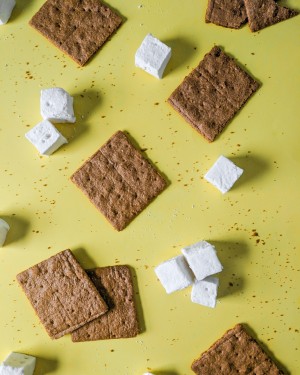 differences if needed. Our classes are scheduled for Eastern Standard Time.

5. Download Zoom
With your registration, you'll receive a Zoom link, that's your ticket into your class! So, if you haven't already done so, take the time to download Zoom and familiarize yourself with it a little bit before class. 
6. Get situated 
When the day of your class arrives, gather your ingredients, and make yourself comfortable. (We'll measure together, unless otherwise noted, like for Fancy Schmancy Holiday Cookies.) Expect to see your instructor ready to invite you in 5 to 10 minutes before class starts.
Ready to get BAKE!ing with us? Check out our class lineup here!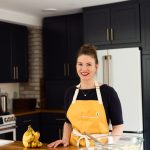 Lindsay-Jean Hard's passion for sustainability and education at the University of Michigan went on to inform and inspire her in many ways from going to extreme lengths to recycle at a post-college job to creating her cookbook, Cooking with Scraps, a labor of love inspired by her Food52 column of the same name. Today, she strives to convince everyone she meets to try eating banana peels and works to build and connect new communities as a marketer at Zingerman's Bakehouse in Ann Arbor, Michigan.