One thing that I've learned from leading the bakery for the last twenty years is that the most difficult part of achieving a vision for me are the initial months after it has been written. Writing the vision, a description of a preferred future, can be fun and exciting. It's so full of possibilities!
Making it come to life is a different experience. The range of emotions is much broader. It takes significant energy, courage, and optimism to forge ahead. There are often some surprises, small failures or setbacks, and unexpected challenges in the early days. To counter them we need to draw on our stubbornness and ingenuity to keep on going. Once a number of concrete achievements have actually happened and progress is visible, momentum begins to build and the next steps seem easier and more possible. With each small success the momentum increases, anxiety levels decrease, and even more creative and engaging work begins to happen. At a certain point, the project is off and running and practically nothing can stop it. Before we know it, no one remembers how the bakery was before we started on our new path.
This is the trajectory of practically every vision implementation I've been a part of no matter the content—creating and launching a new bread, a construction expansion project, or the development of a new position. It's fascinating to see it happen time and time again.
Our vision to become grain experts
By the winter of 2020, we were humming along with our vision to be very knowledgeable about the world of grains and to be using freshly milled whole grains in our breads and pastries. We'd been working on it for several years and had learned and changed a lot—we have two small stone mills working, more than two dozen reformulated recipes, a home milling class at BAKE!, lots of internal and guest education, sources for local grain both milled and in berry form… There was so much momentum that innovating now had a pattern, a routine. And then what happened?
For the first time in three decades of working, I saw momentum stop in its tracks. Yes, the entire world was set on a different course, responding to the pandemic. Instead of thinking about fun things like swapping rye for wheat in a recipe or milling and sifting our own flour and using the bran we created, like everyone else we moved into survival mode, focusing on customer and staff safety and business preservation.
Reorienting and Moving Forward
A year has passed. We are surviving thanks to our supportive and loyal customers and our great staff, our public health officials, our scientists, and the government PPP loans. Now it's time to return to our vision and to restart our grain projects. It's time to move forward, no more running in place! It's time to bring back that new project energy and perseverance, to get the momentum going. Another lesson I've learned from years of leading is the human need for hope, of the possibility of a positive future. As bakers, our positive future is the continuation of our grain work. 
Supporting Our Local Grain Economy
What are we doing and what have we done that amidst all of the covid news that we haven't told you all about? Let's start with what has happened in the last 12 months.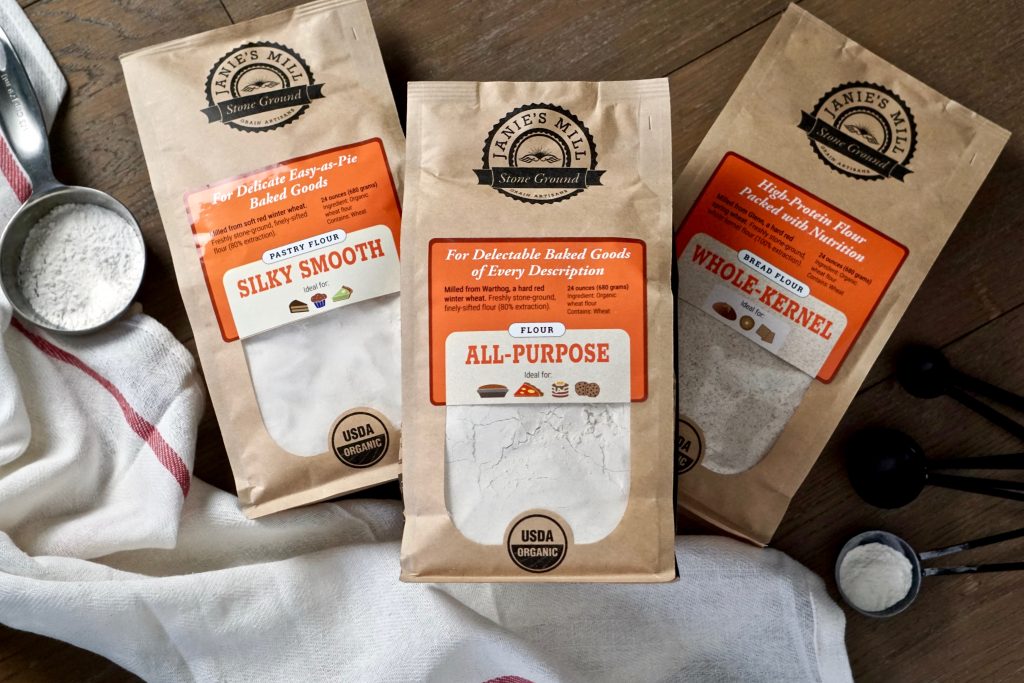 Our broadest vision is to be a positive player in the local grain economy. Milling our own flour is just a small part of this goal. We want to support local growers and help reestablish the infrastructure needed for a local grain economy, which means buying from local millers. Two of the biggest changes in the spirit of achieving this vision are related to buying from Janie's Mill in southern Illinois.
Freshly Milled Organic Cornmeal:

We use about 500 pounds of cornmeal a week at the bakery. It's a major ingredient in our Roadhouse bread and plays a functional role in the processing of many of our loaves, stopping them from sticking on the proofing boards. For years we brought it in from a wonderful mill in North Carolina. With so much corn grown in our region, I couldn't understand why we couldn't get coarse ground organic cornmeal locally. Finally, Janie's Mill opened; they started milling organic corn and are now supplying us. It's not in Michigan, but it's much closer than North Carolina!

Freshly Milled High Extraction Pastry Flour:

We make thousands of brownies a year and are always interested in how we can make them better. We had been using local pastry flour from a local mill so that wasn't going to make the difference. But, we discovered that Janie's Mill was creating an 80% extraction pastry flour (that means the end flour has 80% of the wheat berry in it), so we switched to it, making our brownies not just even tastier but also more nutritious. We are also using this flour in our fruit pie crusts.
Besides these major ingredient changes, we bought another stone mill and put it into operation so that we'd have enough capacity to meet our needs during our busy holiday periods. We also started using more freshly milled whole grains in the starters for our rye breads and our sourdough breads. These small steps all add up to significant change. 
What's next?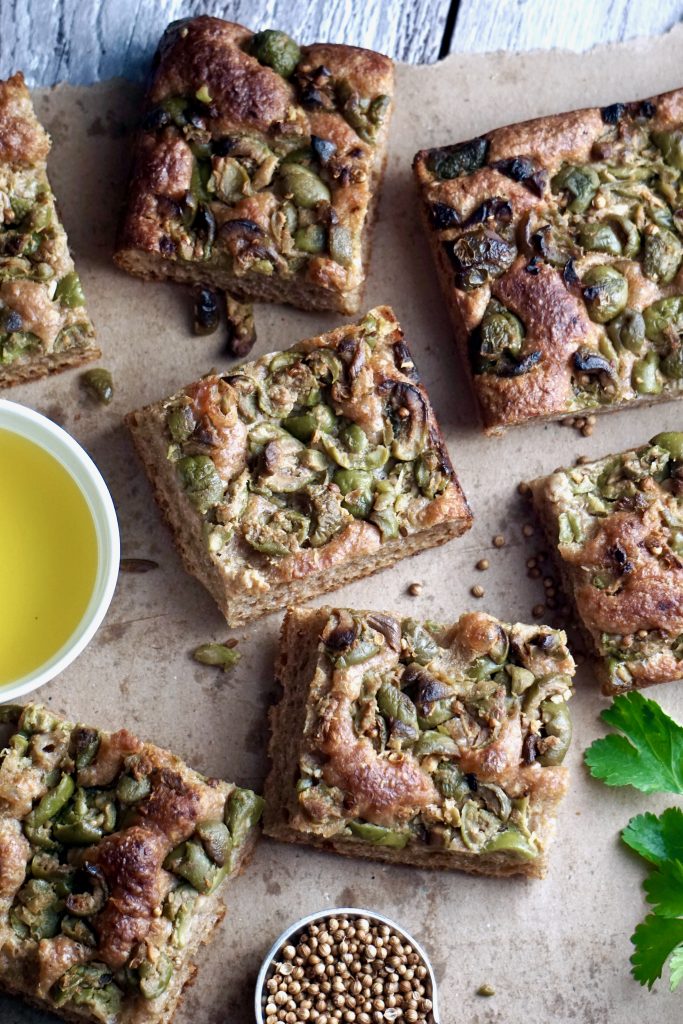 We're formally restarting our grain work. After we wrote our vision in 2017, we created what we called the Bakehouse Grain Commission. It is a multi-functional group that led our work in this area—bakers, marketers, historians, salespeople, all working together to bring the vision alive. The band wants to get back together and has called the first meeting in more than a year. I look forward to seeing what the team will decide to do in the future.
When the pandemic started we decreased the variety of our breads. Just this spring we brought back one of our favorite freshly milled whole grain items, Green Olive Focaccia. It will now be available on Tuesdays in our shop. One thing I know the Grain Commission will look at is our many other recipes to consider the next lucky candidates for a freshly milled whole grain makeover. As our plans develop we'll let you know. 
Besides this, we are speaking with three different local farmers, all in Michigan, who want to grow organic grains that we can use. We hope we can make some plans in time for winter plantings. 
In the meantime, come in and enjoy the flavor of freshly milled whole grains. They shine through in our Vollkornbrot, Country Miche, Roadhouse, Pecan Blondies, Funky Chunky Chocolate cookies, and more. Starting on April 30th, we'll be making a new soup on Fridays featuring freekeh, which is a green (young) wheat harvested with a method that gives it a smokey, toasted flavor. It's commonly eaten in the Eastern Mediterranean. We're excited to be highlighting this form of wheat again.
It seems that our vision is clear. It didn't get wiped out by the pandemic, just a little blurry for a year. 
New to this conversation? 
We've written quite a bit about our project on our blog. Here are a few to get you started (Search our blog with keywords like "grain commission" and "freshly milled" to find even more posts):

Want to learn to bake with whole grains? Join us in a BAKE! class. A few possibilities are: 

Prefer to taste and learn? Join us for a virtual freshly milled whole grains sampling event, hosted by our sister business, Zingerman's Deli. Enjoy an evening of learning with Deli Specialty Foods Manager Bea Thaman and Bakehouse Baker and Freshly Milled Whole Grain enthusiast Hazim Tugun and taste a variety of breads and pastries: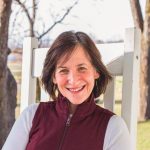 She has been an avid food lover and baker since her childhood in Nova Scotia, Canada. After high school Amy moved to Cambridge, MA and received her bachelor's degree from Harvard University. She then followed her passion for food and learned to cook and bake at L'ecole de Gastronomie Francaise at the Ritz Hotel in Paris, France as well as in Michigan restaurants. In 1999 she received her MBA from Columbia University.
Amy came to Zingerman's Bakehouse when it opened in 1992 as one of the original bakers on the staff of eight. She soon became the first manager of the bread bakery, then the manager of the pastry kitchen and in 2000 she became a partner.
Amy has been working in the food world for over 20 years and is passionate about hands-on baking, teaching about baking and business, developing businesses and people. As well as teaching at BAKE! Amy presents for ZingTrain on our business practices. A few of the Bakehouse items she is personally responsible for developing are the Old School Apple Pie, Buenos Aires Brownies, and our Gingerbread Coffeecake. In addition to developing items, Amy is a promoter of classic bakery favorites from many cultures and has brought traditional standards to the Bakehouse such as Paris Brest, Hummingbird Cake, and Maple Cream Cookies.