We find that we do better work when we're actively learning. Our new stone mill is a great opportunity to study our local stone-milling heritage, farming, the world of whole grains, the age-old traditions of baking with freshly milled flours, other forms of milling…the list is long. Our learning is propelling us to grind our own grain and it's also helping us make unexpected, tangential improvements to all of our baking. Today we're diving into early 19th-century American mill design and the role of mills in local communities.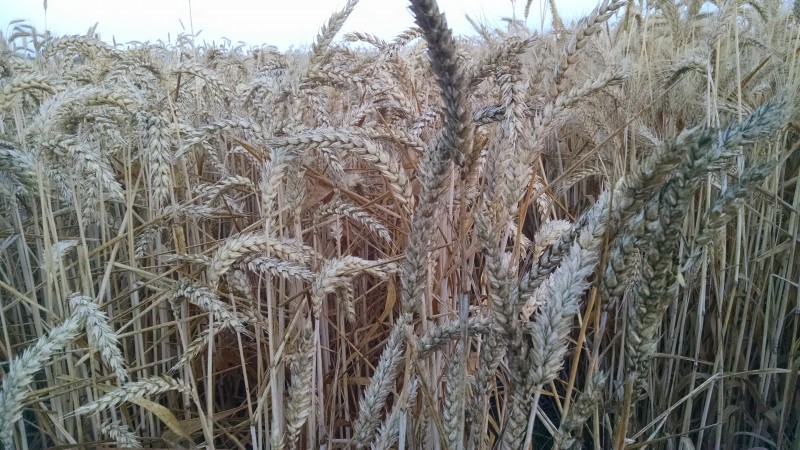 The water-powered, stone grist flouring mills built in America during the first half of the nineteenth century were multi-storied structures that housed customized variations of the revolutionary, automated stone-milling system developed by Oliver Evans of Delaware in the 1780s. In his Young Mill-Wright and Miller's Guide, published in Philadelphia in 1795, Evans laid out his continuous water-powered system of elevators, conveyors, gears, belts, and millstones and other automatic devices to move grain and flour through all the steps in the stone milling process—weighing, cleaning, grinding, cooling, sifting and packing—by mechanical means, with little need for manual labor. An article in the Dexter Leader in 1874 summed up the complexity of the local miller's task at the Scio Flour Mill in Scio Township on the Huron River: "To follow the grain as it hurries hither and thither, up and down, until it is cleaned, and ground, and purified, and the flour is separated from all dross, and is ready to pack and ship, is too bewildering for any mind but the dusty miller's who knows all the intricacies of its ways."
Evan's automated system revolutionized the American milling industry and was the driving force behind the design and construction of water-powered stone grist flouring mills in the nineteenth century throughout Washtenaw County. Powered by water wheels and/or turbines, their operation supported a thriving local grain economy focused on the cultivation of wheat, buckwheat, and corn. Farmers, who needed access to a mill within a day's travel by horse-drawn wagon, brought their grain to be ground into flour, meal or feed for their livestock. They would pay a "toll" in grain, which the millers, in turn, would grind the grain and sell the flour to their local communities. Beyond their functional purpose, the stone grist mills also contributed to the social fabric of the agricultural and town communities throughout the county. They served as social gathering places where farmers, with their families, would congregate on at least a weekly basis to not only mill their grain but also to vent frustrations, exchange ideas and escape the isolation of farm life.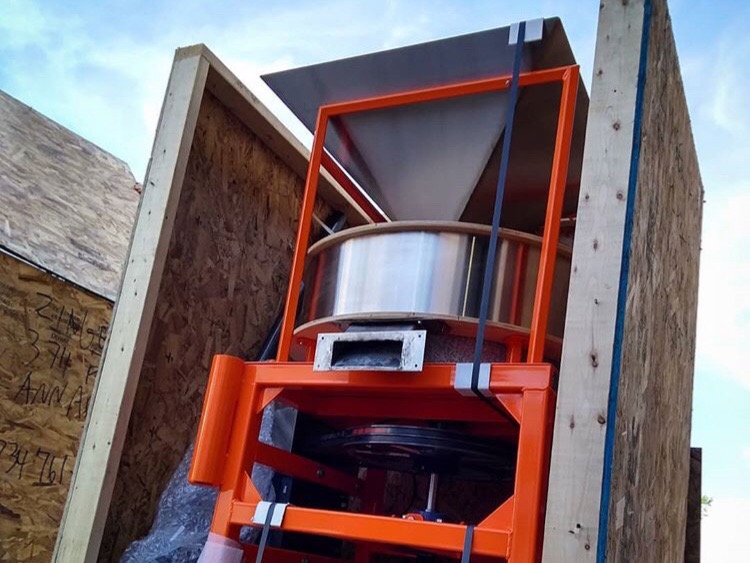 With this vast history of local stone milling, we, at the Bakehouse, feel honored and are humbled to try our hand at it with our own small electric powered stone mill from Andrew Heyn. We recognize that we're not professional millers and hope to take this opportunity to work more closely with current Michigan millers.
The Bakehouse and Local Michigan Mills
Milling has lived on in Michigan. We've had the good fortune to work with many fine Michigan millers and milling companies over the last quarter century.
Daily Grind, Ann Arbor, MI
During the Bakehouse's first eight years of operation (1992-1999), we were lucky enough to buy our organic grains from the Daily Grind, a mill initially owned by the Michigan Federation of Food Coops, located right here in Ann Arbor on Felch street, where the Ann Arbor Distillery is today. The Daily Grind used a hammer mill and once a week we'd drive there in our van and pick up whole wheat, whole rye, and cornmeal for our baking. The Michigan Federation also had a warehouse, People's Warehouse, which sold Michigan-grown organic grains, beans and flour to co-ops nationwide. In 1992, after major operating losses, the Michigan Federation dissolved, and they voted to consolidate with North Farm Co-op. The warehouse subsequently closed, but the Daily Grind mill continued for several years, eventually relocating to Mason, MI, where we'd then drive every couple of weeks to pick up flour.
Westwind Milling Company, Swartz Creek, Michigan
From 2009 to 2015, we purchased high extraction, hard red spring wheat flour from the Westwind Milling Company, owned by Lee and Linda Purdy. In 2000, the Purdys bought the old Wolcott Mill in Argentine and renamed it Westwind Milling Company after their family farm, Westwind, which has been in operation since 1953. In 2016, the Purdys sold the mill's building and land, but brought all the milling equipment and machinery back to the farm, which they now use to stone grind Michigan-grown, certified organic grains into flour and baking mixes. Also on their 120-acre farm, they grow, raise, and make a variety of organic farm products–eggs, baked goods, fiber products, and seasonal vegetables–using organic and sustainable practices. As the Purdys say: "We Grow It, We Mill It, We Bake It."
Star of the West Milling Company, Frankenmuth, MI
Much of the pastry flour that's gone into our brownies over the years has come from The Star of the West Milling Company. Based in Frankenmuth, MI, the company was founded over 170 years ago by two brothers, Johann Mathias and Johann Georg Hubinger, who were among Frankenmuth's early settlers. Arriving in 1846, they soon opened their family milling business, which fundamentally changed the historical trajectory of Frankenmuth, originally an Indian missionary. Their first milling venture included a water-powered flour mill and sawmill that helped to ensure the town's future when the missionary ended in 1851. In 1870, Johann Hubinger started Star of the West,  a stone grist flour mill operated by steam power. His son Lorenz took over the family milling business in 1876 and updated it, converting it into a roller mill by 1886. A group of farmers then formed a partnership and bought the business from Lorenz in 1903, and in 1911, opened a new plant that remains in operation today. The company has continued to flourish, Star of the West is currently the 17th largest miller in the United States, with five flour mills in four different states.
The Mennel Milling Company, Fostoria, Ohio
From 2012 to 2016 we bought the majority of our flour from Mennel Milling. When founded in 1886, their flagship mill in Fostoria, Ohio was the largest flour mill in the country not located on the water. Then known as Harter Milling Company, they became The Mennel Milling Company in 1917 after Alphonse Mennel and his two sons, Louis and Mark, purchased it. Throughout the years, the company expanded its milling and grain operations and built additional mills. The company is currently in its fifth generation of Mennel leadership, with D. Ford Mennel taking the reins in 2013.
Grand Traverse Culinary Oils, Traverse City, MI
In October of 2016, we began buying from our friend Bill Koucky, founder of Grand Traverse Culinary Oils. Bill and his team mill hard red spring wheat grown on the Leelanau Peninsula, which we use. All of the whole wheat flour used in our bakery comes from Grand Traverse. They also make a high extraction flour, a stone ground milling process that, while refined, still leaves portions of the wheat bran and germ in the flour for great flavor and texture. This is the flour that makes our True North loaf so special and tasty!
Moving forward at the Bakehouse, as we delve deeper into our small milling venture and the world of whole grains, we will continue to seek out and cultivate relationships with farmers and stone-milling operations that are actively engaged in sustainable, organic farming and the age-old tradition of stone-milling fresh, whole grain flour for use in baking bread and pastries.
Interested in learning more? Check out our Special Events line-up for related events, like a talk on Local Grain Economies with Dr. Stephen Jones, director of the Bread Lab at Washington State University and an introduction to Milling Grain at Home with Paul Lebeau, managing director of Wolfgang Mock's Mockmill, a line of home mills.
From Lee Vedder & the Bakehouse Grain Commission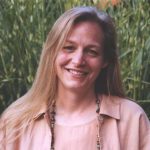 After a long, established career as a Ph.D. art history scholar and art museum curator, Lee, a Michigan native, came to the Bakehouse in 2017 eager to pursue her passion for artisanal baking and to apply her love of history, research, writing, and editing in a new exciting arena. Her first turn at the Bakehouse was as a day pastry baker. She then moved on to retail sales in the Bakeshop, followed by joining the Marketing Team and becoming the Bakehouse's designated culinary historian. In addition to her retail sales and marketing work, she's a member of the Bakehouse's Grain Commission, co-author and editor of the Bakehouse's series of cookbooklets, and a regular contributor to the BAKE! Blog and Zingerman's Newsletter, where she explores the culinary, cultural, and social history and evolution of the Bakehouse's artisan baked goods.