At Zingerman's Bakehouse, we value traditional baking methods. To stay connected to the roots of where these foods came from, we often do extensive research to learn all we can before making something. We enjoy this part of the process as much as we love taste testing recipes (almost!). Here's the history of something dear to our hearts in America and at the Bakehouse, good old apple pie, just in time for the holidays (they're right around the corner!). It's brought to you by one of our multi-talented staffers, Lee Vedder.
The holidays are now upon us here at Zingerman's Bakehouse. Tis the season when pie baking in the pastry kitchen kicks into high gear and our classic Rustic Michigan Apple, Pilgrim Pumpkin, Perky Pecan, Cranberry Walnut, Jumble Berry and Chocolate Chess pies fly out the door to grace many a Thanksgiving and Christmas table. Indeed, holiday repasts just wouldn't be complete without a traditionally baked pie to round out a sumptuous, celebratory meal. A baker and historian at heart and by trade, I find the culinary heritage of traditional American baked goods, such as our Rustic Michigan Apple Pie, quite fascinating. So let's delve into those historical roots a bit; you'll be surprised just how far back and far afield they go!  
Apple Pie
…Of all the several Kinds of sumptuous Fare,
There's none that can with Apple-Pye compare…
From Apple-Pye. A Poem by the English poet, Leonard Welsted, 1704
Apple pie has long been heralded as quintessentially American, hence the well-known phrase, "As American as apple pie." Yet, surprisingly, its culinary ancestry is a melting pot of nationalities and cultures from afar, extending back in time to antiquity. Every part of the dish, from its ingredients to the way it's made, originated elsewhere, long before it ever graced an American table.
Apples, the pie's raison d'etre, for starters, were first cultivated in the Middle East and Central Asia; their "roots" being traced to parts of modern-day Turkey and Kazakhstan. From there, the ancient Romans are thought to have introduced apples, through trade and conquest, to the European Continent, where they passed on their mastery of "apple grafting," an integral part of cultivating the fruit. Apples thrived in England and Europe and eventually made their way to colonial America, beginning in the 1600s, with the first mass wave of immigrant settlers, including the Puritans and the Pilgrims. Seeking to cultivate the land of the New World as farmers and orchardists, the earliest settlers brought with them seeds and graftings of their favorite European apple trees, which they then planted and avidly cross-pollinated with their introduction of the European honey bee. The result, by 1800, was the proliferation of a mind-boggling 14,000 varieties of American-grown apples. Instrumental in spreading apples across the western frontier in the early 1800s, was the American pioneer nurseryman, orchardist, and folklore hero, John Chapman (1774-1845), better known as Johnny Appleseed.  With apple seeds and graftings in hand, he trekked westward across some 100,000 square miles of Midwest wilderness and prairie planting apple tree orchards in large parts of Pennsylvania, Ontario, Ohio, Indiana and Illinois.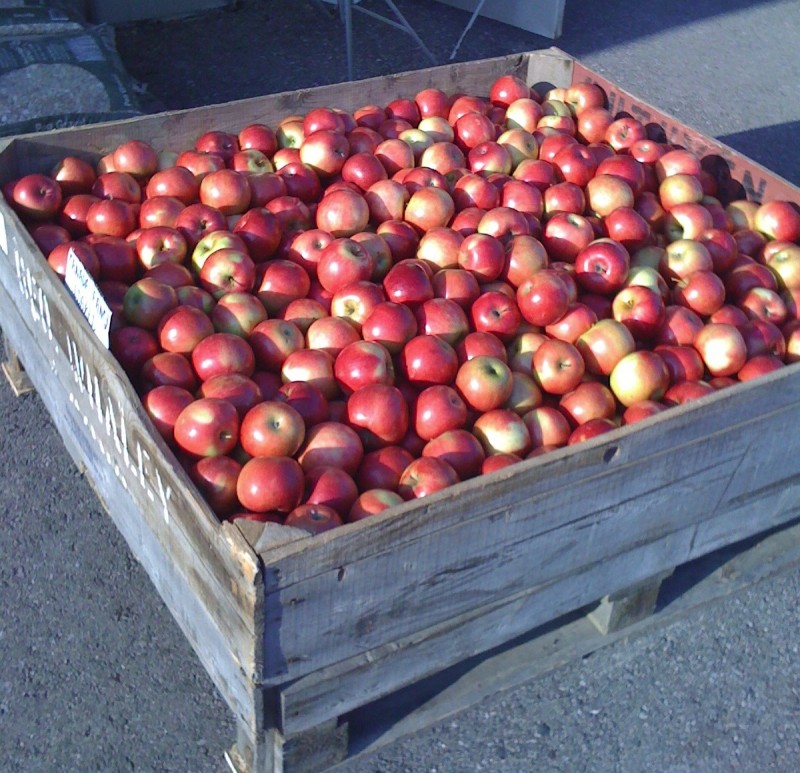 As with apple-tree cultivation, the early makings of apple pie also harken back to a different time and place, namely Northern Europe, beginning in the late fourteenth century. These early apple pies were far different from what we know today. The first recorded recipe for apple pie was written in England in 1391, which, in addition to apples, called for figs, raisins, pears, and saffron, all encased in a thick, dense, straight-sided crust with a sealed-on floor and lid known as a "coffin" or "cofyn," (meaning a basket or box). Made from only hard-grain flours (rye or whole wheat) and water, early pie crusts, in general, functioned primarily as baking dishes, storage containers, and serving vessels for hundreds of years; they were rarely eaten, as most folks deemed them unpalatable, so wrote the English poet Leonard Welsted in Of Apple-Pye; A Poem (1704):
When first this Infant-Dish in Fashion came,
Th' Ingredients were but Coarse, and rude the Frame;
As yet,unpolish'd in the Modern Arts,
Our Fathers Eat brown Bread instead of Tarts:
Pyes were but indigested Lumps of Dough
Till Time and just Expence improved 'em so.
For the introduction of pastry to America, and the buttery, flaky pie crust that we know and love today, we again have Northern European immigrants to thank. Dough became pastry with the addition of solid fat (butter and/or lard) to finely milled wheat flour and water. By the seventeenth century, the French and English had become especially masterful in making pie pastry.  French settlers began immigrating to our shores in the early 1600s, seeking religious freedom and opportunities to expand trade. Lucky for us, they also brought with them their rich baking traditions, many of which have since been woven into the fabric of American pie and pastry making. We have only to look at the Bakehouse's Rustic Michigan Apple Pie to see this melting- pot baking tradition at play. The pie's hand-folded, free-form, all-butter pastry crust is essentially a nod to the "galette," a traditional rustic pie shape perfected by the French centuries ago.
With the arrival of the Dutch and English, who settled all of New England, beginning in the early seventeenth century, the American colonies eventually became a leg of the global spice trade. Dutch trade routes in sugar and spices, largely through the Dutch East and West India Companies, were responsible for the early importation of key apple-pie ingredients. By the eighteenth century, the addition of sugar and spices—cinnamon, nutmeg, cloves, and mace—were standard features of American-made apple pies.
The first American recipes for apple pie appeared in a cookbook authored and self-published by Amelia Simmons in 1796 in Hartford Connecticut, bearing the full title:
American Cookery, or the art of dressing viands, fish, poultry, and vegetables, and the best modes of making pastes, puffs, pies, tarts, puddings, custards, and preserves, and all kinds of cakes, from the imperial plum to plain cake: Adapted to this country, and all grades of life.
It is the first known cookbook to be written by an American and the first to meld together Northern European cooking and baking methods with American-sourced ingredients. Not surprisingly, its recipes for apple pie and pie-crust pastry come pretty close to what we traditionally bake today here at the Bakehouse:
Apple Pie.
Stew and strain the apples, to every three pints, grate the peel of a fresh lemon, add cinnamon, mace, rose-water and sugar to your taste—and bake in paste No. 3.
A Buttered Apple Pie.
Pare, quarter and core tart apples, lay in paste No. 3, cover with the same; bake half an hour, when drawn, gently raise the top crust, add sugar, butter, cinnamon, mace, wine or rose-water.
Puff Pastes for Tarts.
No. 3. To any quantity of flour, rub in three fourths of it's weight of butter, (twelve eggs to a peck) rub in one third or half, and roll in the rest.
Our Rustic Apple pie involves a mound of fresh local apples tossed in cinnamon sugar and hand-folded inside a rustic looking all-butter pie crust, and the whole thing is sprinkled with cinnamon sugar streusel. (You can even learn how to make it in one of our BAKE! classes!)
By Lee Vedder, Zingerman's Bakehouse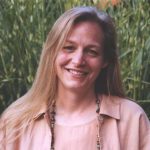 After a long, established career as a Ph.D. art history scholar and art museum curator, Lee, a Michigan native, came to the Bakehouse in 2017 eager to pursue her passion for artisanal baking and to apply her love of history, research, writing, and editing in a new exciting arena. Her first turn at the Bakehouse was as a day pastry baker. She then moved on to retail sales in the Bakeshop, followed by joining the Marketing Team and becoming the Bakehouse's designated culinary historian. In addition to her retail sales and marketing work, she's a member of the Bakehouse's Grain Commission, co-author and editor of the Bakehouse's series of cookbooklets, and a regular contributor to the BAKE! Blog and Zingerman's Newsletter, where she explores the culinary, cultural, and social history and evolution of the Bakehouse's artisan baked goods.