Dobos Torta is the creation of József Dobos who first developed it in his Budapest bakery back in 1884. Dobos' family apparently had long roots in the food world, so it was probably not a shock when he opened his pastry shop in 1878 at the age of 29. It was the height of the Austro-Hungarian empire, an era in which the arts, architecture, music, and sciences all bloomed. Dobos was well-dressed, quite elegant looking with his pince-nez glasses and waistcoat, and was one of the best-known pastry chefs of that era, in what was likely the most pastry-loving country in Europe. Over the years, his specialty food shop, which sold everything from caviar to cake, became one of the best in Budapest.
For context, cakes and tortes were the "hot topic" of the culinary world in that era, and Dobos was determined to come up with one of his own. At the time he created the cake that would become his culinary claim to fame, Dobos would have been 37 and at the height of his career. He came up with the idea of a crisp caramel topping as a way to help keep the cake stay fresh in an era when refrigeration was rare. Chocolate would still have been a relative novelty for many in Europe. They would have heard of it, but outside the cities and the wealthier classes, they might not have ever tasted it. Buttercream was not yet well known, but Dobos had learned how to make it during a visit to France.
The torta brought him a good deal of fame and also some fortune. In 1885, he showed off his new creation at the National General Exhibition—over 100 people staffed the pavilion and the Austrian Queen Elisabeth and Emperor Franz Joseph came by to sample the new creation. The National General Exhibition of Budapest in 1885 ran from May through October of that year and thousands of locals and travelers came to learn and, in this case, taste.
In 1896, there was an entire pavilion dedicated to the Dobos at the Millennium Exposition, and he soon became a supplier to the Royal Court. Long before UPS, FedEx, or DHL, Dobos built wooden boxes in which he started to ship his delicious delicately-layered torte to pastry eaters all over Europe.
The Dobos Torta is made of five thin layers of very light vanilla cake, sandwiched around a chocolate buttercream. More buttercream coats its sides, which are then dusted with chocolate crumbles. The rectangular cakes are topped with a thin layer of almost crunchy, slightly chewy, delicious caramel. Between the layers and on the sides is a chocolate buttercream enhanced with a hint of ground espresso.
This past spring, in one of the seemingly small but ultimately significant quality improvements which has helped to make Zingerman's what it is over the years, we began using the bean-to-bar 68% dark chocolate we're getting from our friends at French Broad Chocolate down in Asheville. It contains Criollo and Trinitario cacao varietals which have been caringly cultivated for generations—each of which is considered among the rarest and finest cacao beans the world has to offer. (The French Broad chocolate has also made a big difference in the Townie Brownies, the Chocolate Cherry Bread, and Chocolate Challah too.) It's more chocolatey, less sweet, and its finish is clean, lovely, and lively!
The recipe for the cake was kept close until the year Dobos decided to retire in 1906, when, demonstrating a spirit of generosity that we can all learn from, Dobos donated it to the Budapest Pastry and Honey-Bread Makers Guild in 1906 for others to make. His gift is still giving generously today—there's likely not a single significant café in Budapest that doesn't serve it.
HUNGRY FOR MORE?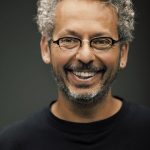 In 1982, Ari Weinzweig, along with his partner Paul Saginaw, founded Zingerman's Delicatessen with a $20,000 bank loan, a Russian History degree from the University of Michigan, 4 years of experience washing dishes, cooking and managing in restaurant kitchens and chutzpah from his hometown of Chicago. They opened the doors with 2 employees and a small selection of specialty foods and exceptional sandwiches.
Today, Zingerman's Delicatessen is a nationally renowned food icon and the Zingerman's Community of Businesses has grown to 10 businesses with over 750 employees and over $55 million in annual revenue. Aside from the Delicatessen, these businesses include Zingerman's Bakehouse, Coffee Company, Creamery, Roadhouse, Mail Order, ZingTrain, Candy Manufactory, Cornman Farms and a Korean restaurant that is scheduled to open in 2016. No two businesses in the Zingerman's Community of Businesses are alike but they all share the same Vision and Guiding Principles and deliver "The Zingerman's Experience" with passion and commitment.
Besides being the Co-Founding Partner and being actively engaged in some aspect of the day-to-day operations and governance of nearly every business in the Zingerman's Community, Ari Weinzweig is also a prolific writer. His most recent publications are the first 4 of his 6 book series Zingerman's Guide to Good Leading Series: A Lapsed Anarchist's Approach to Building a Great Business (Part 1), Being a Better Leader (Part 2), Managing Ourselves (Part 3) and the newly-released Part 4, The Power of Beliefs in Business. Earlier books include the Zingerman's Guides to Giving Great Service, Better Bacon, Good Eating, Good Olive Oil, Good Vinegar and Good Parmigiano-Reggiano.
Ari regularly travels across the country (and world) on behalf of ZingTrain, teaching organizations and businesses about Zingerman's approach to business. He is a sought-after Keynote speaker, having delivered keynotes for Inc. 500, Microsoft Expo Spring Conference, Great Game of Business Gathering of Games, Positive Business Conference at the University of Michigan Ross School of Business, American Society for Quality (ASQ), and the American Cheese Society. Most recently, Ari and Paul Saginaw were invited to address an audience of 50,000 for the University of Michigan 2015 Spring Commencement.
One of Zingerman's Guiding Principles is being an active part of the community and in 1988, Zingerman's was instrumental in the founding of Food Gatherers, a food rescue program that delivers over 5 million pounds of food each year to the hungry residents of Washtenaw county. Every year Zingerman's donates 10% of its previous years profits to local community organizations and non-profits. Ari has served on the board of The Ark, the longest continuously operating folk music venue in America.
Over the decades, the Zingerman's founding partners have consistently been the recipients of public recognition from a variety of diverse organizations. In April 1995, Ari and Paul were awarded the Jewish Federation of Washtenaw County's first Humanitarian Award. In 2006, Ari was recognized as one of the "Who's Who of Food & Beverage in America" by the James Beard Foundation. In 2007, Ari and Paul were presented with the Lifetime Achievement Award from Bon Appetit magazine for their work in the food industry. Ari was awarded the Lifetime Achievement Award by the American Cheese Society in 2014. And Ari's book, Building a Great Business was on Inc. magazine's list of Best Books for Business Leaders.
Notwithstanding the awards, being engaged on a daily basis in the work of 10 businesses and 21 partners, writing books on business and in-depth articles on food for the Zingerman's newsletter, Ari finds time to be a voracious reader. He acquires and reads more books than he can find room for. Ari might soon find himself the owner of the largest collection of Anarchist books in Ann Arbor outside the Labadie collection at the University of Michigan library!